How to Reduce Dependency on Travel Nurses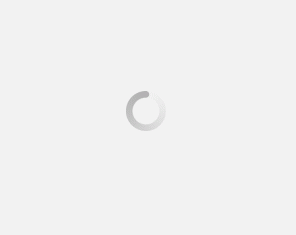 July 01, 2022
With the increasing usage of travel nurses due to COVID-19, many hospitals realize that travel nursing is a short-term and unsustainable solution for healthcare staffing. COVID-19 provided a record high shortage of nurses in the last few years and has left hospitals struggling to improve their staffing levels. More recently, as hospitalizations due to COVID-19 have drastically reduced, nurse executives are finding new ways to stabilize their current nursing staff and bring back registered nurses.
When we used to see record-high hourly pay for nurses, we now see a trend to decrease wages for travel nurses and cut contracts as hospitals are no longer desperate for immediate nursing staff. This shift is causing concern among travel nurses who secured extremely beneficial contracts during the beginning stages of the COVID-19 pandemic. Many nurses turned to travel nurse contracts when hospitals became extremely overcrowded with COVID-19 patients during the pandemic.
Why Travel Nursing
The demand and need for travel nursing imploded in the last few years due to the COVID-19 pandemic. Travel nurses are registered nurses who work in short-term roles at healthcare facilities in the country. Travel nursing has been the immediate response to nursing shortages since the 1980s, but in 2020, it grew by 35% as hospitals urgently needed to fill their staff.
In most cases, travel nurses were brought in as hospitals were at capacity with COVID-19 patients. Due to the immediate need, hospitals must hire travel nurses to keep their units fully staffed. Research has shown that inadequate nursing staff strongly correlates to increased patient mortality and dissatisfaction. With staff retention being one of the most complicated challenges for hospitals to overcome, travel nurses give them the ability to be fully staffed while trying to determine more permanent solutions to their staff shortages.
Demand for Travel Nurses Decreases
With travel nursing almost doubling in size in the last year and travel nursing revenue tripling from 2015 to 2021, states are no longer in the place they were to pay high travel nursing costs. Hospitals are now slowly moving away from travel nurses and focusing more on hiring full-time staff.
Hospitals have also seen how the inclusion of travel nurses affects their full-time staff. Issues such as pay discrepancies and time off can negatively impact employee morale and leave full-time nurses wondering if they should also make the switch. This has also caused hospitals to decrease their intake of travel nurses as they want to nurture their relationships with their full-time staff.
Future of Travel Nursing
A record number of nurses left their previous hospital positions for travel nursing to chase after high wages through travel contracts. According to Avant Healthcare Professionals, 2022 Trends in Nurse Staffing Study, nurse managers paid nurses up to $150 an hour to ensure they had the proper staff needed during COVID-19. Previously regarded as "crisis rates," these rates have subsided and are reaching a record low as nursing staff necessity has declined. Although hospitals have decided to start lowering the amount they are offering their travel nurses, hospitals do not have enough permanent staff to move away from hiring travel nurses altogether.
The lack of demand is due to the low number of COVID-19 hospitalizations. With hospital visits declining and federal and state COVID relief funds depleted, these high-paying travel contracts are quickly vanishing. With high staff turnover and many nurses have left the profession, hospitals are now focusing on bringing back full-time nurses and finding other solutions to help aid their staffing crises.
Alternative Solutions to Travel Nurses
Now that hospitals are slowly moving away from travel nurses, they are still looking for alternative solutions to fix their staffing issues. Hospitals have failed to hire enough nurses to support the overall surge of patients during COVID-19. Hospital staffing levels are still not where they need to be, but there are alternatives to travel nurses as many hospitals explore different avenues. Healthcare systems are now assisting nursing programs and universities, so they can train more nursing graduates in hopes they will move to full-time nursing positions following graduation.
Another solution to travel nurses is the use of international nurses. International nurses are contracted for two-to-three-year assignments at a hospital for rates less than travel nurses. These nurses provide more stability and retention at the unit level versus the typical 13-week commitment of travel nurse contracts. Healthcare systems are also looking for new nursing graduates to fill their openings, improve pay packages for registered nurses, and expand internal recruitment to fill these current openings.
The Bottom Line
In the last two years, we have seen a significant increase in the use of travel nurses as many registered nurses have decided to retire and leave their bedside jobs due to the high stress of COVID-19. Due to a decline in demand, some nurse managers anticipate that travel nurses will transition back to their earlier roles in the months ahead as high travel contracts diminish. With fewer travel nurses being used in hospitals, the supply and demand rates are decreasing. However, travel nursing will still be a massive part of staffing in the future as there is three times the number of openings for nurses that we had before the pandemic. There are other options that hospitals can explore if they want to avoid using travel nurses and find alternative solutions to filling their hospital staff.
About Avant Healthcare Professionals
Need nurses? Avant Healthcare Professionals is the premier staffing specialist for internationally educated registered nurses, physical therapists and occupational therapists. Avant has placed thousands of international healthcare professionals across U.S. facilities to help improve the continuity of their care, fill hard-to-find specialties, and increase patient satisfaction, revenue and HCAHPS scores. Avant is a Joint Commission accredited staffing agency and founding member of the American Association of International Healthcare Recruitment (AAIHR). Avant Healthcare Professionals is a member of the Jackson Healthcare® family of companies.
---
Subscribe