Choosing an International Nurse Staffing Agency: The Definitive Guide for 2020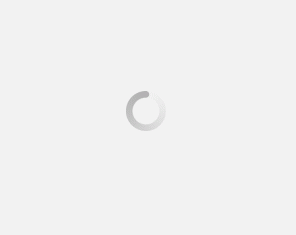 June 06, 2019
The shortage of registered nurses in the U.S. is projected to increase as the need for health care grows. The shortage can be attributed to an increase in patients and the demand for more nurses. With approximately 50 percent of the registered nurse workforce aged 50 years or older, it is estimated that 70,000 nurses are retiring annually (1 million by 2030). Hospital leaders are seeking methods to bridge the experience gap between new grads and the significant portion of nurses that will soon be retiring.
International Nurses in the U.S.
For more than 70 years, foreign-educated healthcare professionals have served the U.S. healthcare system. They come here legally to help overcome worker shortages and accept positions in geographic locations and clinical settings that are more difficult to fill with American-born workers.
International nurse staffing is becoming a popular choice for innovative healthcare organizations. According to Shari Dingle Costantini, founder and CEO of Avant Healthcare Professionals, "I have seen a dramatic increase in demand for our nurses. Hospitals in all regions are experiencing the stress of caring for a high volume of patients with limited staff resources. The Emergency Nursing Supply Relief Act will serve to relieve hospitals by increasing the pipeline of qualified nurses available."
Under the Emergency Nursing Supply Relief Act, all applicants must be cleared by a special visa screening process. Foreign-educated nurses must pass an English proficiency exam, have their education evaluated for comparability to an identical U.S. education, and pass the NCLEX (U.S. nursing licensing examination).
How Do International Nurse Staffing Agencies Work?
International nurse staffing agencies are a solution for hospital leaders and nurse managers looking to build expert core staff, while minimizing turnover and disruption. Avant Healthcare Professionals is a turnkey staffing partner, meaning rates all-inclusive (no upfront fees, conversion costs, etc.). For example, Avant sponsors and processes all of the immigration and licensure needs for healthcare professionals who immigrate from their country.
Depending on your staffing provider, it can take anywhere from two to five months—depending on specialty—for a nurse to begin at their assigned facility once the contract is signed. The staffing agency then assigns a nurse to your facility. Avant Healthcare Professionals skill matches the healthcare professional to the acuity of the hospital and allows the healthcare organization to have control over the selection process by providing resumes, profiles, and selection on who to interview. Contracts last for two to three years on average, with the international nurse under the employment of the staffing agency. Once the contract has ended, there is the opportunity of full-time conversion to the healthcare facilities' staff.
Questions to Ask When Considering an International Staffing Agency
Not all staffing agencies are created equally. When you are seeking an external staffing agency, you are looking for a reputable firm to become a trusted partner. Here are questions to consider when choosing an international nurse staffing agency that is right for your organization:
Are they Joint Commission Certified?
The Joint Commission is a 501(c) organization that accredits over 21,000 U.S. healthcare organizations and programs, with the mission to continuously improve health care for the public.
Finding an organization that has the gold seal of The Joint Commission will establish its legitimacy to meet accreditation standards set forth by the organization. The standards promote safe and effective patient care of the highest quality and are developed with input from healthcare professionals, providers, subject matter experts, consumers, and government agencies.
What types of onboarding programs do they offer?
While international nurses have clinical training and experience comparable to that of a U.S. nurse, it can be difficult for them to acclimate to a new set of customs and cultural norms. When considering an international nurse staffing partner, understand what types of training programs are offered to support these nurses before the transition on assignment.
Here are two onboarding programs to ask about:
Cultural Onboarding
International nurses will have to quickly adhere to cultural norms in the U.S. once they arrive. A good cultural onboarding program will include an introduction to American values and cultural attitudes. It will prepare them for the phases of culture shock they are likely to experience. A comprehensive cultural transitions program will include assistance in acquiring housing and driving lessons with a certified driving instructor.
Clinical Onboarding
Having an innovating program to bridge the gap between clinical practice overseas and in the U.S.is essential during this transitional time. It will help international nurses understand any clinical differences from those practicing in the U.S. A comprehensive curriculum will include live lectures, online learning modules and coursework. A program that has an on-site skills lab and simulation training will provide hands-on experience with newly-learned American practices.
Some foreign-educated healthcare professionals have never cared for an opioid-addicted patient, which is why a program that includes specialized education will enhance their overall success in America.
Can you tour their clinical classrooms?
Transparency is crucial when choosing the right partner to support your staffing needs. When deciding on a firm, ask questions about where their office is located and if you can tour their facilities. Here, you can take a tip from the adage in screenwriting—show, don't tell.
Can they give you an up-close and personal look at where they conduct their simulation training? What does their skills lab look like? While touring their facilities, medical equipment, and clinical classrooms can build trust, it can also give insight into how an international nurse will transition into your specific facility. Be sure to shy away from organizations that do not offer onsite clinical instruction.
Are they a member of AAIHR?
The American Association of International Recruitment (AAIHR) is a 501(c)(6) not-for-profit organization that assures standards of ethical conduct among organizations engaged in international recruitment. When considering an international nurse staffing agency, ask if their organization is a member of AAIHR, whose mission is to promote legal, ethical, socially responsible, and professional practices for international healthcare recruitment.
According to their website, "AAIHR member organizations are committed to a set of ethical and professional practices to ensure the quality and competence of individuals recruited, and the ethical treatment of those healthcare professionals throughout the recruitment and employment processes."
Do they offer ongoing support?
When deciding on an international nurse staffing firm, ensure that their team will offer support during the full length of the contract. For example, Avant Healthcare Professionals offers clients a personal client services manager to support them with any questions they have. Avant also provides the healthcare professional with a designated HR specialist and clinical nurse manager to support them during their assignment.
What is the Conversion Rate After the Contract Ends?
As you are building and stabilizing your staff, you are looking to retain nurses at your facility. As you consider different options for staffing agencies, ask what percentage of healthcare professionals convert to the clients' full-time staff upon completion of the agreement. For example, Avant Healthcare Professionals have nurses transitioning to their clients' full time staff at a conversion rate of 90 percent.
The Bottom Line
If your healthcare facility has been affected by the nursing shortage, international nurse staffing may be for you. Not all international healthcare staffing agencies include the same programs and benefits, so it's important to understand all of your options before deciding on an agency. Be sure to ask the right questions and chose a reputable staffing partner to maximize your investment toward better patient outcomes and clinical excellence.
About Avant Healthcare Professionals
Need nurses? Avant Healthcare Professionals is the premier staffing specialist for internationally educated registered nurses, physical therapists and occupational therapists. Avant has placed thousands of international healthcare professionals across U.S. facilities to help improve the continuity of their care, fill hard-to-find specialties, and increase patient satisfaction, revenue and HCAHPS scores. Avant is a Joint Commission accredited staffing agency and founding member of the American Association of International Healthcare Recruitment (AAIHR). Avant Healthcare Professionals is a member of the Jackson Healthcare® family of companies.
---
Subscribe