Understanding Cultural Differences in the Nursing Profession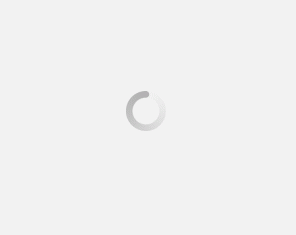 May 11, 2021
In the past few years, healthcare organizations have a great need to diversify their clinical staff as the U.S. population becomes more diversified. There are a variety of ways to improve diversity and inclusion efforts within your nursing teams. This article will discuss the importance of diversity, the dangers of not having diverse staff, and how to promote diversity within your nursing teams.
Importance of Diversity Among Staff
Nursing leaders have seen a strong correlation between having a culturally diverse nursing staff and providing culturally competent patient care. The nursing profession has made strides in recruiting and hiring nurses that reflect most of their patients' population. However, there is still much to be done to provide accurate and acceptable representation for their patients.
Having a nursing staff consisting of individuals from different backgrounds and cultures must mirror the patient population they serve. Having a diverse team also means there are more representatives on behalf of the patients. These RNs can meet the patient's medical treatment that adequately meets a patient's social, cultural, and linguistic needs.
Understanding cultural differences is critical in the nursing profession as many hospitals are seeing more diverse patients every day. For hospitals, it is essential to be sensitive to cultural differences as they engage with different patients daily. Every patient has their own needs and preferences when it comes to healthcare. It is vital to show your patients that your staff respects their culture and are willing to meet their expectations.
Establishing Cultural Competence
A study has shown that the increasing diversity of medical professionals has had a positive impact on the health of diverse patients. When a patient's culture is reflected in the hospital nurse staff, it provides reassurance and security among their patients. The diverse nursing staff is more likely to become culturally competent. Being culturally competent allows nurses to communicate more openly and establish a more welcoming environment for their patients.
Hiring international nurses is an excellent way for hospitals to accelerate diversity efforts. International nurses can help in establishing trust and confidence from a patient to a nurse in the facility. International nurses could be the most effective way to fill open positions that would otherwise stay unfilled. Proper orientation of these nurses is the key to success for both your hospital and patients.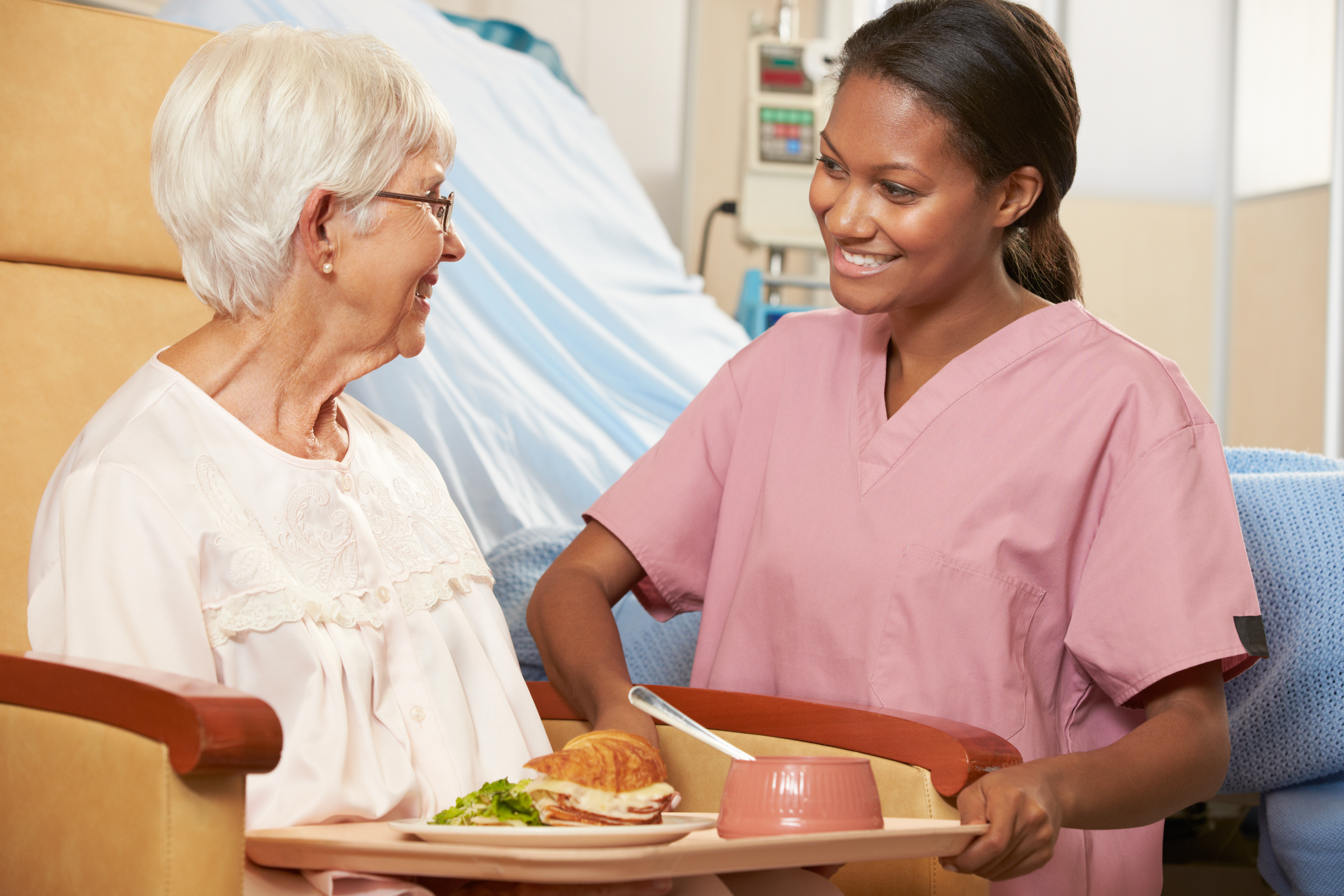 Risks of Lacking Diversity
If you do not understand the cultural differences among your nursing staff, it will be tough to retain them as full-time staff. Therefore, it is imperative to note their cultural backgrounds when using an international nurse and make them feel supported. If nurses do not feel comfortable enough to communicate and express themselves, mistakes can occur in their care.
By utilizing international nurses, hospitals can overcome nurse shortages and will be able to provide more individualized care to their patients and improve the quality of life for the overall nurse team. International nurses are also a great way to reinvigorate a current hospital's staff. On average, most international nurses have five to ten years of experience before coming to the U.S. and can use their personal experiences to connect with patients from all over.
The Bottom Line
Although diversity is not something that can happen overnight, there are many ways to start improving your staff's cultural competence. You can look at how international staffing agencies have found success in hospitals that have opened their arm to diverse candidates. Take the time to learn about your staff and how you can work together for the highest quality patient care.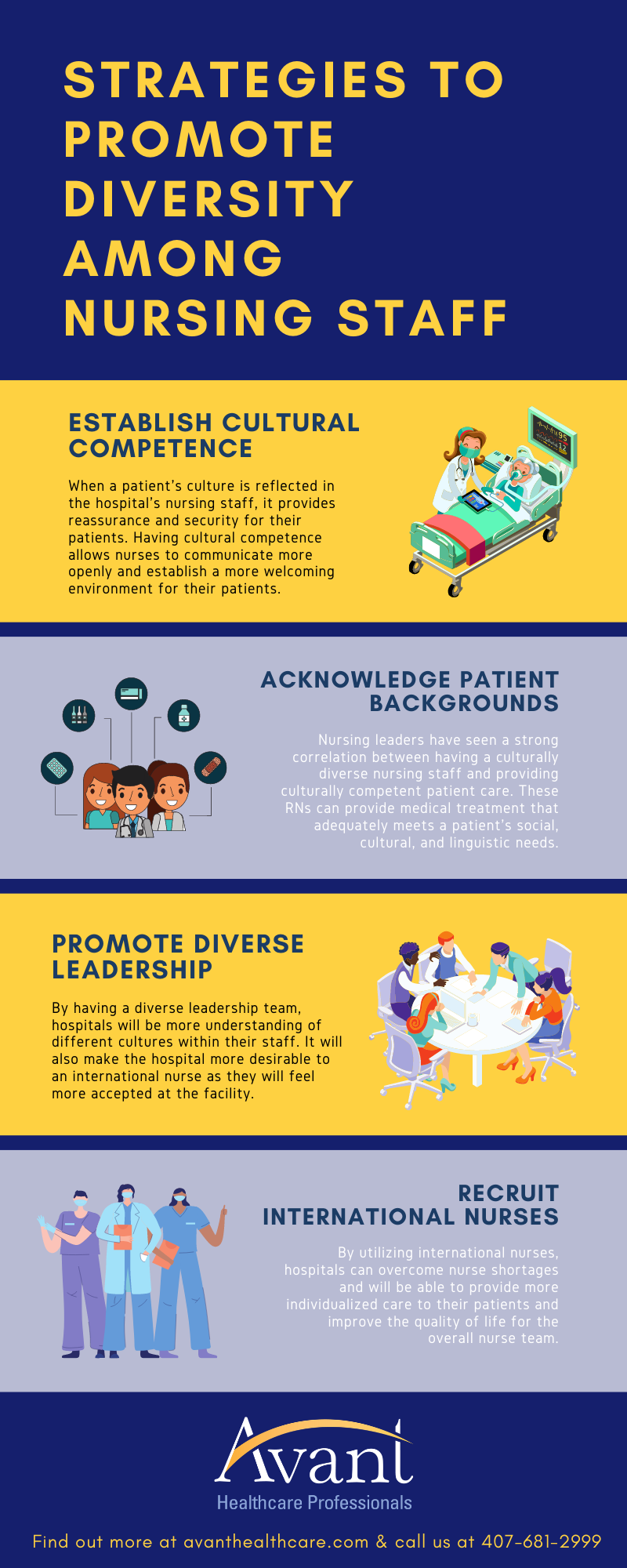 About Avant Healthcare Professionals
Need nurses? Avant Healthcare Professionals is the premier staffing specialist for internationally educated registered nurses, physical therapists and occupational therapists. Avant has placed thousands of international healthcare professionals across U.S. facilities to help improve the continuity of their care, fill hard-to-find specialties, and increase patient satisfaction, revenue and HCAHPS scores. Avant is a Joint Commission accredited staffing agency and founding member of the American Association of International Healthcare Recruitment (AAIHR). Avant Healthcare Professionals is a member of the Jackson Healthcare® family of companies.
---
Subscribe