Understanding Violence and Aggression in the Nursing Profession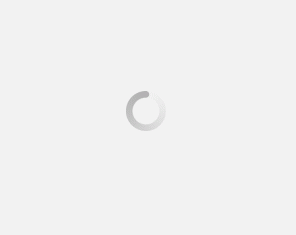 July 01, 2021
Workplace violence has seen a significant increase over the years, and hospitals are not immune. According to a National Institute for Occupational Safety and Health study, healthcare workers are more likely to be attacked at work than correctional officers and police officers. Nurses are the healthcare workers most at risk, with female nurses labeled as highly vulnerable. Violence in healthcare is now being taken seriously as a significant global issue.
Physical aggression was most frequent in mental health, nursing homes, and emergency departments, while general nurses more commonly experienced verbal aggression. Nurses are frequently exposed to verbal or physical abuse during their years of working; they often experience a negative psychological impact post-incident.
Triggers of Violence and Aggression
Every day Nurses are exposed to physical assault, the threat of assaults, and verbal abuse. The abuse healthcare workers face can take many forms. Violence against healthcare workers is usually consumer-related violence, harassment from patients, or relationship violence. Hospitals are now consistently seeing a correlation between increased workplace aggression and the increase in the lack of nursing staff. It typically occurs if a patient is demanding to leave and no longer wants to be cared for if they are experiencing pain or discomfort from treatment, if a patient is being restrained, or if a staff member intervenes among patients during an altercation. All these scenarios are pervasive and put nurses at high risks for violence.
Violence in the workplace is a significant health and safety issue for all healthcare workers. In addition to the fear of coming into work that may occur, healthcare workers and nurses have also reported expressing post-traumatic stress disorder symptoms following incidents of violence at their facilities. Depression is also frequented by many following their years as healthcare workers.
Nurses are exposed to verbal and sometimes physical abuse daily in their line of work. Unfortunately, it has left many nurses desensitized to violence. Nurses should be able to speak truthfully on what decision is best for the patient but not be subjected to aggression. Violence has become an expected and accepted part of the job, which is unfortunate for the nurses who feel as though their lives are in danger when they step into work.
Types of Aggression and Violence in the Workplace
According to the National Institute for Occupational Safety and Health, there are four types of workplace violence that nurses are likely subjected to in their place of work:
1. Criminal intent:
The perpetrator has no relationship with the victim, and the violence is carried out in conjunction with a crime. For example, a home health care nurse is mugged while conducting a home visit.
2. Customer/client:
In the most common health care environment-based assault, the perpetrator is a member of the public with whom the nurse is interacting during their regular duties. Research shows that this type of violence occurs most frequently in emergency and psychiatric treatment settings, waiting rooms, and geriatric settings.
3. Worker-on-worker:
Violence against coworkers is commonly referred to as lateral violence in nursing. Widely perceived as bullying, in these instances, the perpetrator and victim work together – though not necessarily in the same role or at the same level.
4. Personal relationship:
In these incidents, the victim has been targeted because of an existing exterior relationship with the perpetrator, with the violence taking place in the workplace.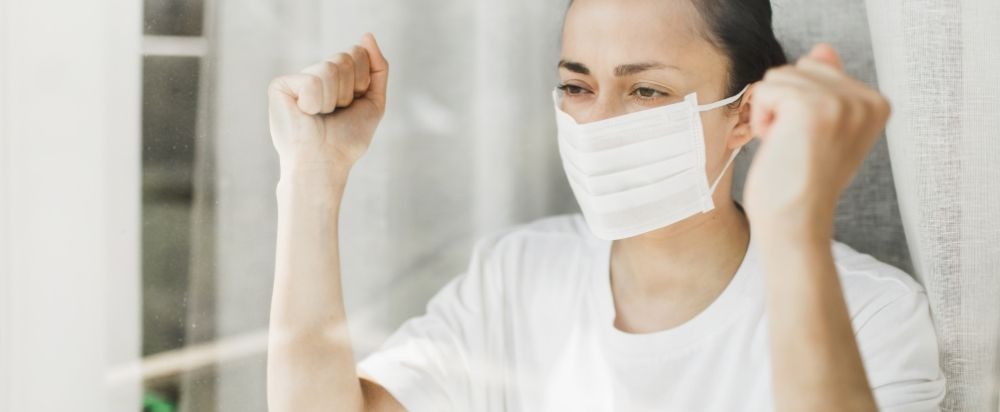 Management of Workplace Aggression and Violence in Nursing
Many factors cause workplace aggression and violence. Hospitals are now seeing a correlation between an increase in workplace aggression and an increase in staff shortage. If nurses do not adequately deal with these issues, the result could be a decline in patient care, tense clinical relationships, and moral distress. The overwhelming shortage of nurses and other healthcare professionals has caused tensions to run high in facilities. An increase in patient morbidity rate, exposure to violent patients, and the absence of violence protection programs in the workplace are all aiding the rise of workplace violence.
Some nurses have experienced grabbing, hitting, punching, and sometimes spitting, kicking, pushing, and other destructive behavior. It seems to be a more significant issue among those who work in the public sector rather than those who work in the private or not-for-profit sectors. Many nurses are often put in situations where emotions run high, and tension can boil over to the workplace. This can be caused by patients feeling neglected by their healthcare staff which is mostly a result of a lack of staff in the workplace.
The pandemic has created additional challenges for workplace violence. Nurse shortages and improper patient ratios make burnout and fatigue a higher risk. Managing and identifying these issues are the first steps to determining how to avoid creating a hostile environment for healthcare workers and their patients. Risk factors will vary from hospital to hospital, but studies have shown violence occurring most frequently in psychiatric units, emergency departments, waiting for areas, and long-term care units. Worker safety must be of top priority, especially in these high-risk units.
Ways to Reduce Violence
It is important that CNOs and healthcare executives put the safety of their nurses at the forefront. This not only means acknowledging the violence and aggression nurses experience but also finding the best ways to reduce it and make sure your staff feels safe in their facility.
1. Establish Education and Training Programs
Nurses are often afraid to share personal incidents of violence against them, especially to administration. Educational programs will lay out for nursing staff what is unacceptable and what behaviors they should be aware of when dealing with patients. Healthcare leaders will need to emphasize this message and ensure adequate support is put in place to assist anyone working with violent patients or who experiences workplace aggression.
2. Put Reporting Policies and Procedures in Place
There needs to be a system in place where hospitals can keep track of any violent incidents that may occur and are reported. They can use this information to follow up on nurses and see if anything has been done but also to see if any trends within the organization may need to be changed for the safety of their workers. Then, they can adjust policies and pieces of training as they see fit.
3. Reduce the "Normalization" of Workplace Violence
Healthcare leaders need to take it upon themselves to have a conversation with their staff and confirm that this behavior is never okay. Their staff should know that they do not have to deal with it, and it is not just part of the job. It should not be ignored or accepted just because of their line of work. The administration should encourage and train their employees to report all threats or incidents and break down these ideas that violence in the workplace should be expected or is acceptable.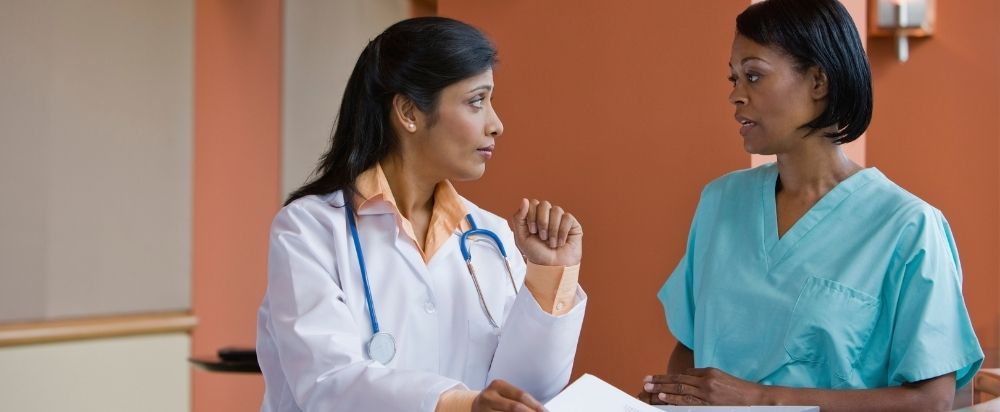 Tips for Nurses
1. Remove yourself from the situation
If you can't escape the situation, then use your cell phone to call for assistance either to hospital security, the charge nurse, or 9-1-1. Hit the "Code Blue" button if you have to while in the patient's room, and help will come. Yell loud enough to get help.
2. Create distance
Put space between you and the person yelling or coming at you. When entering a room of someone upset, make sure to leave the door open and keep your body positioned so you are able to leave the space. Don't back yourself into a corner of the room. Respect the person's personal space and keep it at a 3-4ft distance.
3. Defend yourself if the event turns physical
You have a right to defend yourself. You are allowed to meet the attacker with equal force to get them to stop.
4. Report the incident
Notify your supervisor, security, or facility leadership of any threats or violence towards you or other team members.
5. Use your words appropriately to de-escalate or diffuse a situation
When a patient gets agitated or violent, you may want to avoid direct eye contact not to convey that you are a threat. Be concise in your words, and don't dismiss what the person is saying to you. Practice closed-loop communication and repeat or rephrase what the person has told you so that they feel heard. Set clear limits.
6. Get support and seek professional help
We all handle situations differently, but we need to recognize that violence in the workplace is not okay and shouldn't be tolerated.
The Bottom Line
Bullying, incivility, and violence in the workplace are serious issues in nursing. There could be significant consequences to the facility's functionality if incidents of violence continue to go unnoticed. As tensions continue to run high amid the shortage of healthcare professionals, many hospitals should look towards outside options to alleviate some of the stress on their staff. Maintaining proper staffing levels and patient ratios can help ensure the safety of nurses, staff, and patients.
About Avant Healthcare Professionals
Need nurses? Avant Healthcare Professionals is the premier staffing specialist for internationally educated registered nurses, physical therapists and occupational therapists. Avant has placed thousands of international healthcare professionals across U.S. facilities to help improve the continuity of their care, fill hard-to-find specialties, and increase patient satisfaction, revenue and HCAHPS scores. Avant is a Joint Commission accredited staffing agency and founding member of the American Association of International Healthcare Recruitment (AAIHR). Avant Healthcare Professionals is a member of the Jackson Healthcare® family of companies.
---
Subscribe