What Avant Healthcare Professionals Can Do for Healthcare Facilities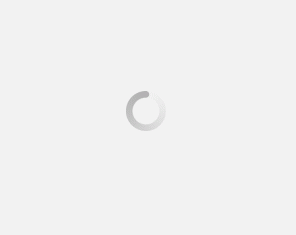 November 15, 2022
The need for 1.09 million replacement nurses and the decline in the number of nursing graduates is adding to the nurse shortage. By 2030, the nurse shortage is expected to worsen, with almost one million nurses retiring and leaving the workforce. Hospital facilities nationwide are more consistently turning to staffing agencies for help, with a rapid increase in the utilization of globally educated registered nurses.
Avant Healthcare Professionals is the premier international registered nurse staffing agency. They staff allied health professionals, including physical and occupational therapists. Healthcare facilities nationwide are facing tough times trying to fill nursing jobs. Avant Healthcare Professionals understands the frustration being felt by healthcare facilities trying to recruit and retain nurses during the worst nursing shortage America has seen. The agency was founded to meet the staffing needs of clients by enhancing their current staffing strategy with international nurses.
What Avant Healthcare Professionals Offers
Healthcare facilities across the United States hire registered nurses from Avant Healthcare Professionals to meet their nurse staffing needs. Avant Healthcare Professionals is the solution to decrease overall long-term staffing challenges. They recruit from more than 60 countries around the world and provide immediate cost savings compared to travel nurses. Over 90% of healthcare professionals convert to clients' full-time staff. Avant Healthcare Professionals has registered nurses available in the following specialties:
Labor & Delivery
Operating Room
Medical-Surgical
Pediatrics
And more
Avant Healthcare Professionals promises to deliver positive patient experience and exemplary clinical quality. The partnership between Avant Healthcare Professionals and their clients is a turnkey international staffing partnership that provides stability & reliability. Their solution is to strengthen a hospital staffing strategy by improving continuity of care and patient outcomes with the help of international nursing staff. The overall goal of Avant Healthcare Professionals is to decrease prevalent long-term staffing challenges hospitals are currently facing.
How You Can Benefit from Using Avant Healthcare Professionals
Avant Healthcare Professionals works hard to build and stabilize an expert core staff for all clients. Their main objective is to improve patient outcomes and experience as they have placed thousands of healthcare professionals throughout the U.S. in acute & post-acute settings. Below are ways healthcare facilities can benefit when using Avant Healthcare Professionals:
Cut costs on travel nurses
Immediate cost savings compared to travel nurses
High conversion rate for Avant nurses and therapists
Over 90% of our healthcare professionals convert to our clients' full-time staff
No conversion fees like with travel nurses
60-day, no-fee cancellation policy with no upfront or conversion costs
How to Prepare an International Nurse
Below are the best practices created by Avant Healthcare Professionals on how to properly prepare and onboard an international nurse:
Have everything ready for their first day
Make introductions to your staff
Assign a mentor to help answer their questions
Work with their staffing agency
Engaged new nurses with experienced nurses
Personalize their experience
Provide specialty training specific to nurses
Establish real-time interactions
Avant Healthcare Professionals' innovative programs bridge the gap between clinical practice overseas and in the United States. Their client support team offers best practices to effectively orient, transition, and retain international healthcare professionals. Avant Healthcare Professionals' comprehensive clinical programs not only maximize clients' investment of time and resources but enhance their staff's overall experience and success with an international staffing solution. To learn more about the best preparation for a global nurse to join your staff, check out Avant Healthcare Professionals' "Onboarding International Nurses Checklist."
Importance of Diverse Recruiting Efforts
Nursing leaders have seen a strong correlation between culturally diverse nursing staff and high-quality patient care. Nursing has made strides in recruiting and hiring nurses that reflect most patients' populations. However, hospitals can still do more to provide accurate and acceptable representation for their patients.
A nursing staff consisting of individuals from different backgrounds and cultures can benefit a hospital's nursing staff. Having a diverse team means more representatives on the patients' behalf. These RNs can establish treatment for a patient that adequately meets a patient's social, cultural, and linguistic needs.
Understanding cultural differences is critical in nursing, as many hospitals see more diverse patients daily. For hospitals, it is essential to be sensitive to cultural differences as they engage with patients from multiple different backgrounds. Every patient has their needs and preferences regarding healthcare, and it is vital to show patients that your staff respects their culture and is willing to meet their expectations.
The Bottom Line
Avant Healthcare Professionals is recognized as the industry leader in providing clinical programs for internationally experienced healthcare professionals. Avant is a leader in international staffing and offers extensive support for both clients and international nursing staff. Our healthcare professionals can help stabilize the healthcare facilities of current staff by helping reduce internal staff burnout and turnover due to the unique nature of our long-term assignments. You can depend on Avant Healthcare Professionals to provide a strong pipeline of internationally experienced nurses to provide high-quality patient safety, quality, and satisfaction.
About Avant Healthcare Professionals
Need nurses? Avant Healthcare Professionals is the premier staffing specialist for internationally educated registered nurses, physical therapists and occupational therapists. Avant has placed thousands of international healthcare professionals across U.S. facilities to help improve the continuity of their care, fill hard-to-find specialties, and increase patient satisfaction, revenue and HCAHPS scores. Avant is a Joint Commission accredited staffing agency and founding member of the American Association of International Healthcare Recruitment (AAIHR). Avant Healthcare Professionals is a member of the Jackson Healthcare® family of companies.
---
Subscribe