Best Practices for Preceptor Nurses in 2019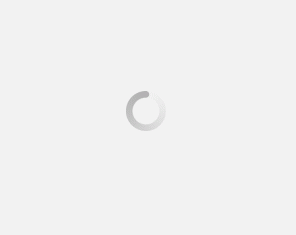 May 30, 2019
Avant Healthcare Professionals hosted eight chief nursing officers and nurse leaders from a variety of U.S. health facilities to participate in Avant's CNO Roundtable. In this CNO Roundtable discussion, nurse executives gave expert advice on how to construct a strong preceptor program in 2019.
A preceptor works with new grads or new nurses for a defined period to ensure they are competent in providing quality and ethical patient care. Having well-trained and qualified preceptors on staff is vital to achieving new nurse retention and clinical excellence. The responsibilities of a preceptor nurse are always fluid and prone to change based on organizational needs and new leadership. Avant Healthcare Professionals rounded up the best practices from industry nurse leaders on what a preceptor nurse program should include in 2019.
Assign Nurses as Preceptor Candidates
Nurse executives suggested a few options such as using Lippincott Solutions as a screening test to see what nurses would be eligible to precept. Another option was to implement a nurse residency program for precepting. Graduate nurses of the precepting residency program will become mentors to students entering the program. Then after a year of mentorship, these nurses become a preceptor in year two of nursing.
Address the Caseload for Preceptors
Nurse executives at the CNO Roundtable agreed that preceptors should focus on training the new nurse to the best of their ability, which means not taking on extra work in order to fully train the new nurse.
"Our nurse and preceptor have the same assignment together. On the first week, it's shadowing, where the preceptor does everything, so the new nurse can observe and learn it all." – CNO of a 190-bed hospital
Compensate for Precepting
Consider a pay differential for a preceptor nurse. Base the compensation off of the feedback from the preceptee nurse. Have the preceptee take an exit survey at the end of their training to see how well prepared the preceptor trained them.
Evaluate the Preceptor's Onboarding
Sometimes a new nurse will require extra support from management during the onboarding process, even though the new nurse had a strong preceptor. One nurse executive suggests weekly meetings with the nurse manager, clinical educator, and preceptor to evaluate the new nurse's progress.
The nurse leaders at the CNO Roundtable agreed that a strong preceptor should show willingness, kindness and empathy toward others. Additionally, a preceptor nurse should understand generational and international differences as well as be able to coach others and give constructive feedback.
This CNO Roundtable discussion on best practices for preceptors in 2019 was hosted by Avant Healthcare Professionals' annual CNO Roundtable.
---
About the Author: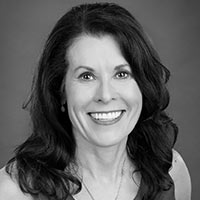 Shari Dingle (Sandifer) Costantini, RN, MBA, founder and CEO of Avant Healthcare Professionals, is a renowned expert in the healthcare industry, with 29 years of experience in strategic leadership, nursing and international nurse staffing. As a registered nurse and accomplished business owner in healthcare staffing, she offers a unique perspective and keen insights into a wide range of issues affecting medical staff today and is an authoritative source on issues concerning international workers.
About Avant Healthcare Professionals
Need nurses? Avant Healthcare Professionals is the premier staffing specialist for internationally educated registered nurses, physical therapists and occupational therapists. Avant has placed thousands of international healthcare professionals across U.S. facilities to help improve the continuity of their care, fill hard-to-find specialties, and increase patient satisfaction, revenue and HCAHPS scores. Avant is a Joint Commission accredited staffing agency and founding member of the American Association of International Healthcare Recruitment (AAIHR). Avant Healthcare Professionals is a member of the Jackson Healthcare® family of companies.
---
Subscribe