Top Concerns CNOs Face in 2020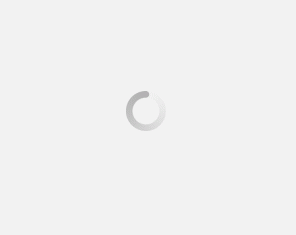 March 09, 2020
Chief Nursing Officers (CNOs) and nurse leaders from around the U.S. convened in Orlando,
Florida on Jan. 30 and 31 2020 to discuss topics and challenges surrounding the nurse shortage. The CNO Roundtable, hosted by Avant Healthcare Professionals, provided these leaders an opportunity to share strategies and experiences from their respective healthcare facilities.
Based on their discussions, here are the top concerns CNOs face in 2020.
Retention and Recruitment
Recruiting and retaining skilled nurses remains an ongoing struggle for hospitals across the nation, and with more than 500,000 projected nurses retiring by 2022, nurse leaders may need to consider a multi-faceted approach to staffing to ensure patient safety during the national nursing shortage.
"We must start being more aggressive about workforce planning. International nursing needs to be part of that robust plan."

- CNO in Maryland
Strategies that were discussed to recruit and retain RNs include building newly licensed nurse
(NLRNs) programs, fostering academic partnerships, recruiting international nurses, and
investing in the capital for internal recruitment and retention activities. Additional tactics
included tuition reimbursement, housing assistance, student loan assistance program and
marketing collateral that highlights the facilities' unique value proposition.
Experience and Skills Gap
Maintaining an ideal mix of experienced nurses and new grads can be challenging for nurse executives. With new grads coming in (most leaving their facility within the first two years) and approximately half of nurses over the age of 50, a significate skill gap is created.
"When you have new grads orienting the new grads, it can cause challenges with patient safety."

- CNO in Arizona
Working with staffing agencies that place experienced nurses is a strategy to combat the growing skill gap. Leaders can also focus on fostering positive environments to reduce staff burnout and turnover.
Patient Safety and Evidence-Based Practice
Patient safety remains a top concern for CNOs, especially since there is an influx of inexperienced new grads joining the hospital systems across the U.S.
Using evidence-based practice (EBP) in nursing involves integrating the best available evidence to improve patient outcomes. This method allows nurses to assess high-quality research and results to apply to their nursing practice. By focusing on an evaluative and qualitative approach, RNs can conscientiously make decisions about patient care.
Patient safety involves ensuring clinicians are doing everything they can to refrain from medical errors and prevent patients from harm or injury. It is critical for senior nurse leaders to support a culture around patient safety. This may include creating safety initiatives, specialized educational sessions, a comprehensive reporting system, and completing leadership rounds on units.
"It's not about having failures in your metrics, it's about what accountability are we holding to the processes."

- CNO in Arizona
Leader Turnover and Succession Planning
Leader turnover is still a primary issue in 2020. When there is a constant turnover of nurse senior leadership, the entire culture can become unstable; it can lead to a decrease in morale, professional disengagement, and a toxic work environment. The cost of C-suite turnover can be high to an organization, and according to The American College of Healthcare Executives, hospital turnover was around 18 percent in 2017.
"Leadership development is very important, and it winds up affecting all things including overall joy in the workplace."

- CNO in Arizona
Proper succession planning is also vital to maintaining a positive organizational culture. Strategies to encourage the professional development of RNs include involving front-line staff in projects that require leadership roles and advocating for certifications to advance their career. By promoting leadership development opportunities, nurses will become conditioned to grow within the organization.
Increase in Workplace Violence
According to the 2019 AMN Healthcare Survey of Registered Nurses, 44 percent of nurses say they have been victims of bullying, incivility, or other forms of workplace violence, with 63 percent saying their organization did not address the situation effectively.
Workplace violence in the nursing community is becoming an increasingly popular topic in the industry since it can lead to an extremely negative work environment.
"It's important to be aware of the increase in workplace violence. Not only from patients and families to staff but the phenomenon of domestic violence that is occurring between staff members."

- CNO in Maine
Workplace violence is typically referred to as nurse bullying when the incident involves a nurse-on-nurse scenario. Nursing leadership should be involved in promoting an atmosphere of unity and open communication between staff members; when nurses feel supported by their superiors, they will feel more comfortable coming forward in the face of hostility from other nurses.
Another type of workplace violence includes family or patient-to-nurse violence. Not all violence includes physical violence, but in some cases, those can be the most severe. Patients suffering from behavioral health issues are more likely to lash out on their clinicians, with 1 in 4 nurses reporting being assaulted on the job. Senior nurse leaders have the responsibility to educate their staff on types of violence and following proper procedures when reporting any incidents.
"We need to be able to handle situations safely, so it does not lead to burnout. We need nurses to go home the same way they came in."

- CNO at the CNO Roundtable
Nurse Resilience and Burnout
With an estimated two-year average of millennial and Gen Z nurses staying with their organization, hospital leaders are struggling to maintain skilled nurses. Nurse burnout is one of the major culprits causing the turnover in these facilities.
"A strong health care system requires a workforce of healthy nurses that are empowered, engaged and energized to face the challenges of the day."

- CNO in Maryland
Nurse leaders may want to consider these strategies to combat nurse burnout: self-care and resilience training, a mentor program or a nurse recognition program. Providing resources for front-line staff to prioritize wellness (physical, emotional and mental) can also reduce burnout. Strengthening internal relations can create open communication and organizational alignment.
If nurses are performing at their best, they are more likely to excel in improving patient satisfaction.
If you would like to read more about the issues CNOs are facing in 2020 along with proposed strategies, feel free to read our full CNO Roundtable Recap.
About Avant Healthcare Professionals
Need nurses? Avant Healthcare Professionals is the premier staffing specialist for internationally educated registered nurses, physical therapists and occupational therapists. Avant has placed thousands of international healthcare professionals across U.S. facilities to help improve the continuity of their care, fill hard-to-find specialties, and increase patient satisfaction, revenue and HCAHPS scores. Avant is a Joint Commission accredited staffing agency and founding member of the American Association of International Healthcare Recruitment (AAIHR). Avant Healthcare Professionals is a member of the Jackson Healthcare® family of companies.
---
Subscribe