6 Leadership Strategies that Can Increase Nurse Retention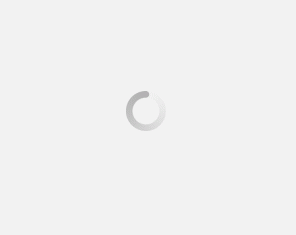 November 02, 2021
Nurse leadership has the most significant influence when it comes to nurse retention and keeping nursing staff satisfied. Predicting nurse turnover is essential for nursing leaders to avoid expensive costs and an increase in staff loss. Multiple issues can impact nurse turnover rates. Turnover can stem from nurse managers' treatment, leadership styles, potential biases they may show, or benefits given to specific staff and not others. Amid an increasing nursing shortage, nurse leaders must find the best way to recruit and retain staff.
What is Nurse Retention?
Nurse retention is the rate at which nurses remain in their current positions. Nurse retention has the potential to improve the overall well-being of nursing staff. Keeping nurses retained is crucial as it promotes a cohesive and cooperative hospital staff. It can also increase employee efficiency, improve employee satisfaction, and help nurses provide adequate patient care.
Nurse Retention also relates to the overall consistency of patient care at hospitals. Patient care and the number of patients seen are impacted by hospitals being short-staffed. New nurses need to be onboarded, trained, and learn to work through complex patient scenarios from more experienced tenured nurses. Patients may miss out on quality care from professional healthcare providers without efficient staff members if nurse retention continues to decline. For hospitals, if there is a decrease in patient satisfaction, this can also affect their HCAHPS scores.
Causes of High Nurse Turnover
There are many potential causes of high nurse turnover, especially in the wake of the COVID-19 pandemic. Studies found that 43% of new RNs will resign from their nursing position within 3 years, while only about 18% resign within their first year. This turnover rate is closely related to high-stress levels due to the overwhelming nursing shortage. There are also common threads of low autonomy when a nurse starts at the hospital or a new healthcare environment. With a lack of independence, nurses will feel frustrated with a lack of mentorship and feedback.
Not only has COVID-19 played an extremely high role in nurse turnover, but the high demand for nurses has only added more stress to current, working nurses. The nursing shortage can lead to nurses working overtime and having an overflow of job duties. This increase in workload is also difficult for current nurses as these responsibilities can't be given to new nurses. Longer shifts have also been attributed to high nurse turnover as some nurses are already required to work 12 hours at a time, but many are reporting working frequent overtime. Forced to work longer hours under extremely strenuous conditions, nurses leave their workdays extremely tired and possibly injured. Longer shifts, mandatory overtime, lack of benefits, and lack of autonomy can be culprits of high nurse turnover.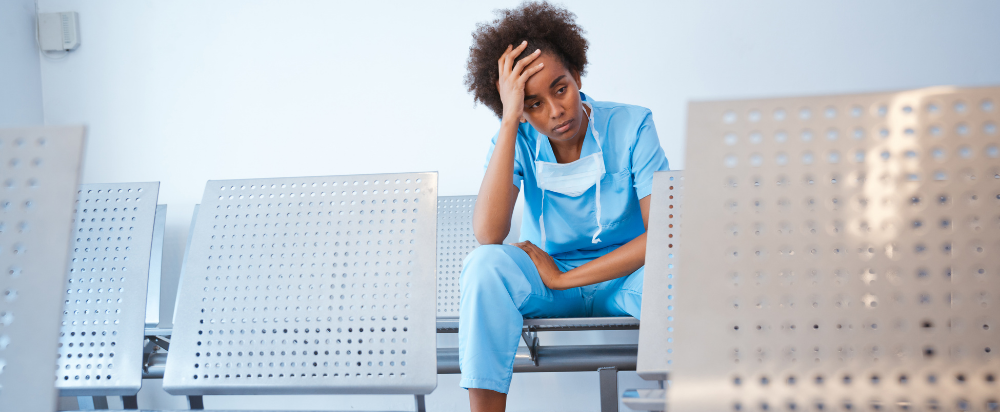 Strategies for Increasing Nurse Retention
There are many strategies nursing leaders and managers can turn to when increasing nurse retention. To improve the well-being of your staff and increase patient satisfaction, follow these strategies. These strategies include:
1. Ensure Adequate Nurse-to-Patient Staffing Ratios
When hospitals are short-staffed, patients miss quality care from an experienced healthcare professional. Healthcare executives should understand the inadequate impact staffing has on patient care. Using an international staffing agency such as Avant Healthcare Professionals will allow patients to access more experienced healthcare professionals. International nurses can be an innovative long-term solution and increase nurse retention. Most nurses stay at their facility for three years and typically convert to full-time, permanent nurses.
2. Choose an Effective Preceptor
It's important for nurse leaders to wisely choose the preceptor for their new nurses as it's an effective strategy for nurse retention during their first year. An effective preceptor helps support the new nurse by providing collaboration, constructive feedback, emotional support & modeling professional behaviors nurse leaders want to see at the bedside. When organizations promote an environment that fosters a professional relationship, it will increase job satisfaction, resulting in improved retention. Nurse Leaders must be intentional in selecting encouraging nurse preceptors, bringing out the best in their new nurses, and developing them clinically. A successful preceptorship experience may positively influence the new nurse to remain in the nursing profession for the entire length of their careers, while for preceptors, it may enhance the enjoyment of their role and bring greater job satisfaction.
3. Improving the Onboarding Process
Facilities across the nation have experienced increased onboarding time due to COVID-19. Some hospitals have introduced pilot programs that have found success with better nurse retention rates as their onboarding processes are standardized and streamlined. When having an efficient onboarding process, nurses can get all their questions answered and get all the necessary information and expectations on how to do their jobs correctly and to the best of their ability. When given proper information, nurses will feel empowered about completing their job duties and won't be confused.
4. Adapt Current Work Conditions
The root of many issues regarding nurse burnout is the long hours, excessive work-related duties, and influx of patients per nurse. Administrators and nursing managers should work with their nursing staff to hear their opinions on what they want out of their job duties. Current nurses have seen increases in pay and bonuses, as many new nurses receive incentives when they accept the position. Hospitals that employ incentives for nurses working overtime or taking on more responsibilities can decrease turnover rates.
5. Improve Responsibilities Process
There are many requirements of nurses when on the clock as they are required to complete an excessive amount of paperwork and documentation. Nurses can feel as though they spend more time completing paperwork than assisting their patients. There are plenty of new technology options that hospitals can utilize to allow their nurses to complete more tasks for their patients with care, compassion, and energy. More streamlined processes will also provide a better nurse-patient relationship.
6. Establish Lines of Communication
Having open lines of communication between nurses, and their nurse administrators can be highly beneficial to the overall attitude of hospital staff. Nurses should be encouraged to have conversations with supervisors and administrators about when they feel as though they are burnt out and overwhelmed. Open communication will also reduce the amount of stress and conflict among hospital staff. If this open conversation is not available, nurses can feel isolated as they don't know whom to turn to for questions and concerns.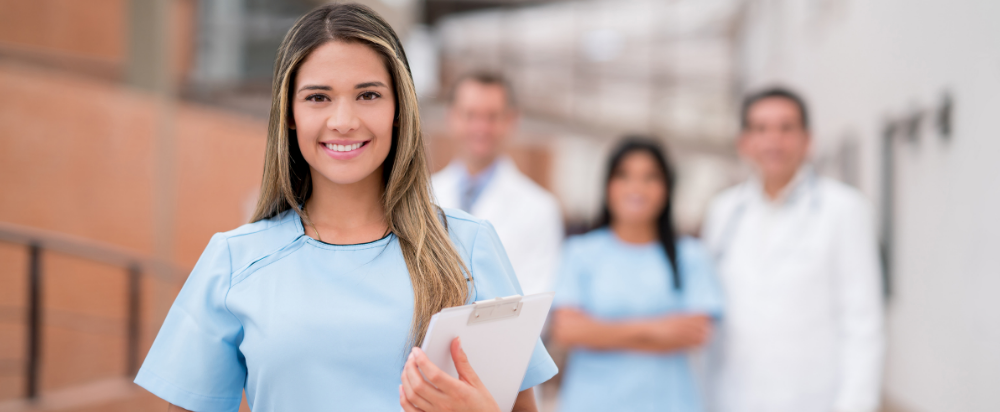 How Hospitals Can Reduce Nurse Turnover
Many factors affect nurse retention and can reduce nurse turnover. If hospitals can improve the professional environment for nurses, it will make it easier to reduce nurse turnover and retain nurses. If they enjoy their work environment, they are less likely to turnover and search for a new facility. Here are some strategies to reduce nurse turnover:
Encourage communication between nurses, administrators, and nurse managers
Assign duties and responsibilities evenly among nurses
Try to minimize mandatory overtime for nurses
Establish informational programs where nurses can give their input regarding scheduling, day-to-day duties, and hospital policies.
Ensure proper nurse-to-patient staffing ratios through hiring additional nurses as needed
Bottom Line
High nurse turnover will continue affecting hospital staff if nurse administrators do not make the necessary changes to recruit and retain staff. Effective leadership and proper staffing levels are essential factors to reduce nurse turnover. Nurse administrators should encourage open conversations with their team to address their leadership styles and learn how to better care for their nurses. Nursing staff should share how overwhelmed they are feeling and how to be assisted better by their leaders. It will take an educated nurse leader to manage this issue properly. Leaders will need to work together to reduce conflicts in the workplace that cause nurses to leave hospitals so they can continue to provide top-quality care to their patients.
About Avant Healthcare Professionals
Need nurses? Avant Healthcare Professionals is the premier staffing specialist for internationally educated registered nurses, physical therapists and occupational therapists. Avant has placed thousands of international healthcare professionals across U.S. facilities to help improve the continuity of their care, fill hard-to-find specialties, and increase patient satisfaction, revenue and HCAHPS scores. Avant is a Joint Commission accredited staffing agency and founding member of the American Association of International Healthcare Recruitment (AAIHR). Avant Healthcare Professionals is a member of the Jackson Healthcare® family of companies.
---
Subscribe