Four Reasons a Nurse will Stay with an Organization
By Avant Healthcare Professionals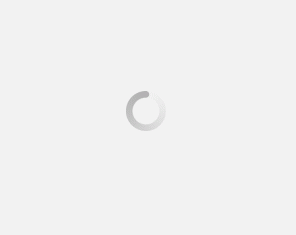 August 22, 2018
Those who become nurses do so for many reasons whether it's for a flexible schedule or for a stable income. However, the common denominator that brings a person to nursing is their love and compassion for patient care. At the end of the day, it's our patients that we support, take responsibility for and defend. Nurses are one of the few professions where you are with a person in their first few moments in life and their last. It takes a particular kind of person to work in an industry where you see life evolve and watch life diminish.
We understand what drives people toward a career in nursing, but in recent years we've seen nurses being driven away from the profession en masse. Consistent turnover is a bitter pill to swallow as a nurse manager. Finding good nurses and trying to keep them is a constant battle. Improper staffing levels, lack of career advancement and disruptive competitors attribute to low retention rates in hospitals. A 2014 study in Policy, Politics & Nursing Practice reveals that an estimated 17.5 percent of newly-licensed registered nurses leave their first nursing job within the first year, and one in three (33.5%) leave within two years.
With the amount of time and cost spent on training a new nurse, hospitals can't afford to be cycling through 17.5% of new nurse hires each year with an additional 33.5% the second year. A 2017 HealthLeaders Media Nursing Excellence Survey discovered that 61% of nurse leaders listed staff retention in their top concerns. The survey revealed that shift length was linked to lower nurse staff turnover. The study indicated that hospitals who had shifts longer than 12 hours were most likely to report retention as a top challenge.
With longer shift hours nurse burnout is likely to happen, which remains the number one reason why turnover is so high among nurses. The mental distress and physical strain from long shift hours push nurses to leave their current employer or worse leave the profession altogether.
Nurse managers can play an integral part in keeping nurses at the organization. Jennifer David, Associate VP of Client Relations at Avant Healthcare Professionals, said that over her 43-year career in nursing she noticed four factors that will keep a nurse at an organization long term:
A strong orientation
Consistent nurse managers
Opportunities for committee involvement
Treat nurses as decision makers
A strong orientation
A facility with a strong nurse orientation has a significant influence on nurse retention. Putting time and resources into creating an enriching orientation program could save the organization a lot of money from the cost of nurse turnover down the road.
Catholic Medical Center, a 231- bed short-term acute care hospital in New Hampshire, decided to restructure their orientation in 2017 to improve retention of new nurses. Catholic Medical redesigned their orientation by:
Implementing a 12-month Transition to Professional Practice Program to include monthly 4-hour skills sessions
Condensing orientation week down to one day
Including an additional orientation day after nurses spend four weeks on their respective units
A six-week online course was broken into four manageable modules
The Transition to Professional Practice Program was initiated in May 2017 with eight new graduate registered nurses and has grown to 65 new nurses in April 2018. Only two nurses have resigned from the organization since the implementation of the program. Catholic Medical shared their findings at the American Nurses Association Conference (ANA) in Orlando, FL in 2018.
Consistent nurse managers
"We always recommend that facilities have no more than three nurse preceptors when onboarding one nurse," David said. Having inconsistent managers leads to chaos, confusion, and frustration when a nurse doesn't know who to report to. Having too many nurse managers doesn't allow for close relationships with new nurses. This is the same concept for any job. Not knowing who to report to or who to ask questions from can make any employee feel lost and like they have no one they can reach out to. Nurse managers serve as mentors and having a mentor pool that's wide but shallow doesn't advance a nurse's career or their intentions on staying with the organization. Make sure you have a limited number of nurse preceptors and nurse managers as guidance for your nursing staff.
Opportunities for committee involvement
Committee involvement improves nurse retention, organization performance, and patient-centered care. It's essential for nurses to get involved in a committee.
University of Virginia Healthcare System, a 609-bed hospital, implemented a committee for night shift clinicians to empower them as leaders. They presented their initiative at the ANA 2018 Conference in Orlando. Their goal was to engage night-shift clinicians in issues of importance to them, their colleagues and the institution.
Part-time, full-time, alternating and permanent night-shift clinicians were invited to meetings to identify the best ways to optimize the night-shift staff's engagement in both local and central Professional Nursing Staff Organization (PNSO) committee work and foster communication with appropriate groups. Meetings were held monthly and coached by a PNSO leader and chaired by clinicians. The forums included educational sessions and informal discussions with administrative leadership.
The Night Shift Committee has proven successful with 100% of units having established Night Shift leader roles partnering with units to facilitate initiatives. Night-shift clinicians have indicated that their relationships with leaders are solidified, and their voices are being heard.
"Having worked with thousands of clinicians, we see the highest conversion rates with facilities where our nurses are actively engaged in organizational committees," David said. Creating specific committees for groups of nurses, such as night shift clinicians, is a great way to get a group that may feel distant from the organization back involved and committed to their role.
Treat nurses as decision makers
Nurses are decision makers, plain and simple. They are first responders, evaluating a patient's health and deciding how to care for them. Treating nurses as decision-makers can influence a nurse's intent to stay with a facility long-term.
Mayo Clinic, a 261-bed short-term acute care hospital in Arizona, presented a study at the 2018 ANA Conference, which predicted a medical-surgical nurse's intent to stay with a facility. The study found that higher levels of job satisfaction with autonomy including the ability to make decisions and interaction are predictive of intent to stay in medical-surgical hospital nursing. The study consisted of a demographic and survey questionnaire sent to 88 medical-surgical nurses who are employed in direct care nursing positions on one of three medical-surgical units at the Phoenix, AZ study site.
Nurses see more on hospital units than anyone else, and they have the valuable insight to contribute to the organization's initiative. So, let them contribute. Let nurses be involved in big decisions that affect your organization's patient care. Let nurses have an equal stake in the future of your organization because as employees they are stakeholders of the organization. Give nurses the opportunity to attend meetings that involve organizational change, ask for their input and try as much as possible to get their input in face to face meetings. Sending out employee surveys is not as effective as getting feedback in person.
"Nurses become emotionally invested in the organization when they're involved in the future of it," David said. "Give your nurses the opportunity to give feedback as much as necessary. As key decision makers, they have a lot to contribute to the overall vision of the organization."
Historically, facilities that have a strong orientation program, consistent nurse managers, as well as encourage involvement in committees and treat nurses as key decision makers have the highest retention rates with nurses.
Almost every hospital deals with high turnover. Deploying programs and initiatives that counteract that is a must during the U.S. nursing shortage.
About Avant Healthcare Professionals
Need nurses? Avant Healthcare Professionals is the premier staffing specialist for internationally educated registered nurses, physical therapists and occupational therapists. Avant has placed thousands of international healthcare professionals across U.S. facilities to help improve the continuity of their care, fill hard-to-find specialties, and increase patient satisfaction, revenue and HCAHPS scores. Avant is a Joint Commission accredited staffing agency and founding member of the American Association of International Healthcare Recruitment (AAIHR). Avant Healthcare Professionals is a member of the Jackson Healthcare® family of companies.
---
Subscribe