Facing Culture Shock as a USRN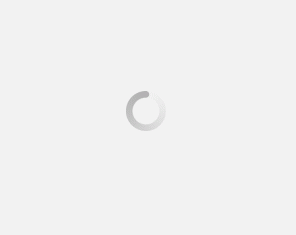 February 14, 2023
When was the last time you tried something new? Whether it was a new hobby, a new recipe, or even visiting another country. Now, think about how you felt when you were starting off and testing the waters of this new skill or hobby. Chances are you were not perfect the first time, but, as with all new things, you get better with time.
This blog is going to cover some of the biggest cultural differences you will face as a USRN. Keep reading to learn more!
What is Culture Shock?
Culture shock is a feeling you experience while in a new or unfamiliar environment. This feeling can be caused by social interactions to unique foods and, of course, language barriers. If you've ever experienced culture shock, you understand it can cause severe anxiety and confusion. We will cover some of the main cultural differences you might face as an international RN and how to overcome them.
Language
It's no secret that learning a new language can be overwhelming. In fact, learning anything we are not familiar with is stressful. When it comes to working in an unfamiliar country, with new people and in a different language, it might seem like you won't be able to catch up. The good news is there are resources available that can help you prepare for work in the U.S. and assist you with learning English. You'll be a pro before you know it!
Community
Being part of a new community of people is another major challenge for many international nurses. People socialize differently across the globe, so don't be surprised if you notice new or unfamiliar hand gestures, phrases, or even facial expressions. This will also get better with time. The more you observe how people interact with each other, the more comfortable you will feel when you officially go on assignment. Remember, this will not come naturally, you will need to put in some effort to ensure you are fully immersed into American culture. This does not mean you need to give up your identity, either. You can always share your culture and traditions with friends you make in the community, too!
At Avant Healthcare Professionals, we support our nurses culturally until the end of their assignment. So, you will always have someone to talk to if you are feeling homesick or miss your cultural roots.
Food
This might be the biggest cultural difference you will face. Why? Because everyone loves their comfort food! Traveling to another country and discovering new tastes and smells is one thing but working and living permanently in the U.S. will mean sacrificing some of your native foods. However, this also means you can find different meals that you love just as much! There are also several world markets located across the United States where you can find some of the items you would normally eat or drink in your home country.
Climate
Unfortunately, we do not have a magic wand to create the perfect weather forecast you are accustomed to. The United States does not have one set temperature, in fact, climate change depends on the time of the year and where you are located, so you never know what you will encounter. The good news is there is always something to appreciate in any temperature, cold or hot, especially if you enjoy traveling and want to experience some of our national landmarks or take a vacation in the Sunshine State (yes, that's where Disney is!).
What other HCPs are saying
We interviewed one of our HCPs after his graduation ceremony. Emmanuel Nimako told us what some of his biggest culture shocks were:
"Weather was the biggest culture shock; it was very cold when I got here which I was not used to," said Nimako.
He also had something to say about American food… "I didn't really like it initially, but I got used to it and now I know which foods I like and can eat them all the time."
Well, there you have it, like with anything else you do, there will always be pros and cons to trying new things, but the most important factor is what you make of your new life in the United States.
How to Overcome Culture Shock
1. Ask for Help.
If you never ask for help, you'll never feel completely comfortable or at peace, which can lead to even more frustration. Don't be afraid to ask for help when you feel overwhelmed. Reach out, ask questions, and don't give up!
2. Make Friends
We understand that is easier said than done, but it does help to have people you can count on for help when you need it, or just someone to talk to and socialize with outside of work.
2. Practice, Practice, Practice
If you feel like you are not doing well in a specific area, like learning English, picking up social ques, or anything else that comes with living in a new country, it never hurts to continue putting in the work. Something as simple as taking 20 minutes of your evening to practice some English phrases can do you a world of good in the long run as a USRN. As we say, practice makes perfect!
4. Don't Give Up
Finally, our biggest piece of advice is to not lose hope. Have patience with yourself, and remember, it will get better as time goes on. You have chosen an extremely unique path and we want to be there for you every step of the way, even on hard days. We've officially covered the biggest challenges you will face while working in the U.S. We are excited for you to apply with Avant Healthcare Professionals! Are you ready to transform your life? Apply today!
Avant Healthcare Professionals is the premier recruiting and staffing specialist for internationally educated healthcare professionals. When you join the Avant Healthcare Professionals program, you have entire teams of experts dedicated to your success in the USA! Take the first step toward your new life and a new career. Apply today to find out if you qualify to be part of this exclusive program. You could be working in the U.S. in as little as 12 months!
---
Subscribe