What to do if you Fail the IELTS Exam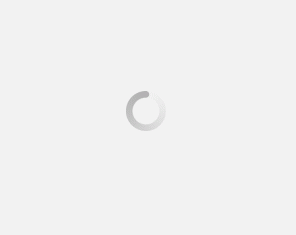 February 23, 2023
I failed my IELTS exam! Now What?
Most people can relate to the feeling of frustration and confusion after 'failing' an exam.
The good news is when it comes to English proficiency exams such as the IELTS, people do not really fail. It is important to remember that this exam is a measure of English level. It is not a pass or fail exam. The truth is people simply do not achieve their desired scores. However, whatever words you may choose to use, the feeling of frustration and confusion after 'not achieving your desired score' on the exam remains.
Unfortunately, there is no exact statistic on the percentage of people who do not get their desired results on the IELTS exam. However, it is known through other resources that mention success in IELTS exams that about 50 percent of first-time test takers do not achieve their desired scores after their first attempt. This number might seem high at first, but as far as Avant statistics are concerned, it is safe to say that only about 30 percent of people who took the exam in 2022 did not receive their desired scores the first time. You can also notice how this number is lower compared to other exam takers due to the support that the Avant English Program provides. What these numbers really show is that if you have taken the exam and did not obtain the scores you wanted, you are not alone. This happens to more people than you might think!
As we mentioned, according to several blog writers, 50 percent of people fail to get their desired scores on IELTS during their first attempt. However, what happens when these people take subsequent exams? The answer is the numbers of successful exam takers increase and there are many good reasons for this to be the case.
When people take the IELTS for the first time, it is a new test experience. Sure, many people have prepared well and have taken several mock exams. While these mock exams are helpful, they are not like the real exam. After experiencing that first exam, test takers then know what they will be facing and how they can prepare even better the second or third time. Experience is a great teacher. In addition, after the first exam, many test takers turn to others for help.
The great thing about Avant Healthcare Professionals is that we provide structured help for the nurses that go through the Avant English Program. Nurses can work with English specialists as they prepare for the exam the first time. If nurses do not pass the exam the first time, then they can work with experienced English instructors for the subsequent exams. The following statistic from Avant is quite encouraging. In 2022, roughly 70% of people who tested did get their required scores on the first time with the help of the Avant English Program. If the nurses did not pass the first time, they still had (and have) help for the second or third time. Please do not give up.
Next Steps
If you find yourself in that situation where you have not gotten your desired IELTS exam scores, and you are feeling frustrated and discouraged, it might be a good idea to work with an agency that supports you throughout the exam preparation process. For nurses on the Avant program, remember we in the Avant English Program are here to help you succeed. It is not uncommon to have to take the IELTS exam more than once. As a matter of fact, numerous test takers are in the same situation. Therefore, if you find yourself in this situation, do not be discouraged. Ask Avant for help. We are here to assist you! For nurses, looking for an agency to help you achieve your American Dream, apply to our program today.
Did you know Avant offers a free online English education program that educates all of Avant's healthcare professionals from all over the world in the English language? We provide a structured and organized learning curriculum, classes, coaching calls, and many other resources to help our international nurses prepare for success on exams such as IELTS, TOEFL, OET, and PTE for immigration.
About Avant Healthcare Professionals
Need nurses? Avant Healthcare Professionals is the premier staffing specialist for internationally educated registered nurses, physical therapists and occupational therapists. Avant has placed thousands of international healthcare professionals across U.S. facilities to help improve the continuity of their care, fill hard-to-find specialties, and increase patient satisfaction, revenue and HCAHPS scores. Avant is a Joint Commission accredited staffing agency and founding member of the American Association of International Healthcare Recruitment (AAIHR). Avant Healthcare Professionals is a member of the Jackson Healthcare® family of companies.
---
Subscribe