Why Nurses May be Facing a Mental Health Crisis Post-COVID-19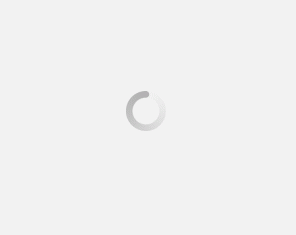 May 22, 2020
While the conversation surrounding the mental health of nurses is not new, the effects of the coronavirus pandemic are pushing nurses to their breaking points. Nurse anxiety and depression have been brought on by the onslaught of coronavirus patients in their facilities, staff layoffs, furloughs, and fear of catching the virus and passing it to friends or family. The trauma of occupational stressors during COVID-19 may increase nurse burnout and turnover once the outbreak dies down.
If there is an exodus of nurses in the field post-coronavirus, it may prove detrimental to the already-severe U.S. nursing shortage.
Nurses on the frontlines are at high risk of catching COVID-19.
Coronavirus is threatening the lives of those battling it. State health departments in Ohio and Minnesota are reporting that 20 percent of those infected are healthcare professionals. This number closely mirrors the infected percentage of the hard-hit regions in Italy.
Nurses are struggling to cope with the fact that they might bring the virus home to their families. Some healthcare workers are socially distancing themselves from members of their own family, with some completely avoiding contact altogether. This mental strain adds pressure to the emotional trauma nurses are facing on top of caring for an influx of patients.
Christin Darr is an ER nurse in California who has been on the frontlines during COVID-19. "I have been a critical care nurse since 2005 and have watched changes in healthcare over 15 years," Darr said. "When the pandemic began, I was scared, stressed, and worried I would take this virus home to my family."
Darr stepped down from her facility from stress and a lack of appropriate resources. Fortunately, she soon found a hospital where nurse managers provided the necessary tools and education to make her feel supported in her role. "Once I learned the correct techniques when donning and doffing my equipment and how to clean my gear properly, I felt confident enough to take care of my coronavirus patients," she said.
Other nurses, however, struggle with the emotional toll from the coronavirus. This trauma is especially concerning since nurses are substantially more likely to take their own lives than the general population.
Two New York-based healthcare workers on the frontlines have committed suicide as a result of the emotional distress of treating coronavirus patients. Nurses go into their profession to help and protect their patients, and when nurses are faced with grief, death, and limited supplies, the pain can be insurmountable.
Luckily, some organizations are stepping in to help the caregivers. The Iowa Nurses Association has set up a "warmline" to provide a listening ear to nurses across the state in need. This free nurse-to-nurse warmline is meant to provide support to caregivers struggling with mental health.
The coronavirus may change the nursing profession for years to come.
Nurses have long struggled with burnout due to emotional exhaustion, disengagement, and lack of support. For some nurses, COVID-19 has exacerbated the factors that typically lead to burnout and increased turnover rates. Hospitals have already struggled with keeping experienced, skilled nurses in their units since most millennial and Gen Z nurses leave their practice within the first two years.
Hospitals may be looking for ways to augment their staff in the coming months. The rates of travel nurses have doubled as a result of the coronavirus, which may not be an option for cash-strapped hospitals facing closures. Alternatively, international nurses have been becoming an increasingly popular option for hospital providers in recent years.
While hospitals may have mental health resources and programs for nurses, healthcare executives may want to look into adding more, since evidence-based programs may decrease anxiety and depression. Ohio State University's College of Nursing's MINDBODYSTRONG program is an example of a program that improved mental health outcomes for nurses.
Nurse leaders may want to consider incorporating multifaceted resilience training post-COVID-19, especially for those in critical care units. Nurses working in intensive care units generally experience higher rates of mortality and may require ways to best cope with stressors associated with death and grief. Implementing psychological resilience training to promote positive psychological factors is a must to improve burnout in units.
If you are a nurse looking for mental health resources, the American Nurses Association recommends not waiting until you are in a crisis. Nurses should participate in mental health screenings offered by employers and explore their organization's employee assistance program (EAP) to seek more options.
About Avant Healthcare Professionals
Need nurses? Avant Healthcare Professionals is the premier staffing specialist for internationally educated registered nurses, physical therapists and occupational therapists. Avant has placed thousands of international healthcare professionals across U.S. facilities to help improve the continuity of their care, fill hard-to-find specialties, and increase patient satisfaction, revenue and HCAHPS scores. Avant is a Joint Commission accredited staffing agency and founding member of the American Association of International Healthcare Recruitment (AAIHR). Avant Healthcare Professionals is a member of the Jackson Healthcare® family of companies.
---
Subscribe