Choosing a Nurse Staffing Agency in 2021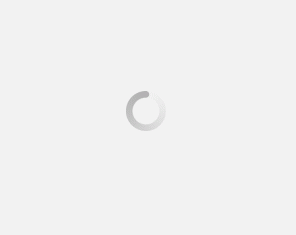 January 11, 2021
Nurse vacancies remain high in the U.S. as more hospitals weigh their staffing options to address seasonal fluctuations, nurse retirements, and burnout. According to a 2019 study of trends in nurse staffing, a higher number of healthcare executives are open to staffing agencies than in the past. Depending on the need of the facility, a nurse staffing agency should offer flexible options to keep the workforce fully staffed at critical times.
If you are considering hiring a nurse staffing agency to fill the needs at your facility, there are several factors that are used in deciding the best route to take. Before diving into those components, here are the factors affecting the state of nurse staffing in 2021.
Meet the U.S. Nurse Shortage
The need for Registered Nurses (RNs) in the U.S. is at an all-time high as the need for patient care grows. The Bureau of Labor Statistics' suggests that the RN workforce is projected to grow to 3.4 million (an increase of 15 percent from 2016). Contributing causes to the shortage include an increase in patients, an increase in nurse retirements, and an increase in nurse burnout among younger generations.
Nurses across the U.S. have been going on strike to protest current nurse-to-patient ratios, citing that the current ratio threatens the quality of patient care.
More Patients
The rapid increase in patients is a strong driver of the nursing shortage. The opioid epidemic has been deemed a public health crisis and has led to an estimated 1.3 million people with opioid addictions being hospitalized every year. On top of that, an aging population of baby boomers continues to drive the demand for healthcare services. An estimated 80 percent of baby boomers have at least one chronic health condition.
Fewer Nurses
It is projected that approximately one million baby boomer nurses will retire by the year 2030, meaning new grads, gen Xers and millennial nurses will need to take their place. Currently, there are 70,000 nurses retiring annually, which is a large contributor to the nurse shortage. Rural communities are more likely to be affected by the shortage. Since these locations may be less desirable to live in, hospital executives have trouble filling positions for healthcare professionals in remote locations.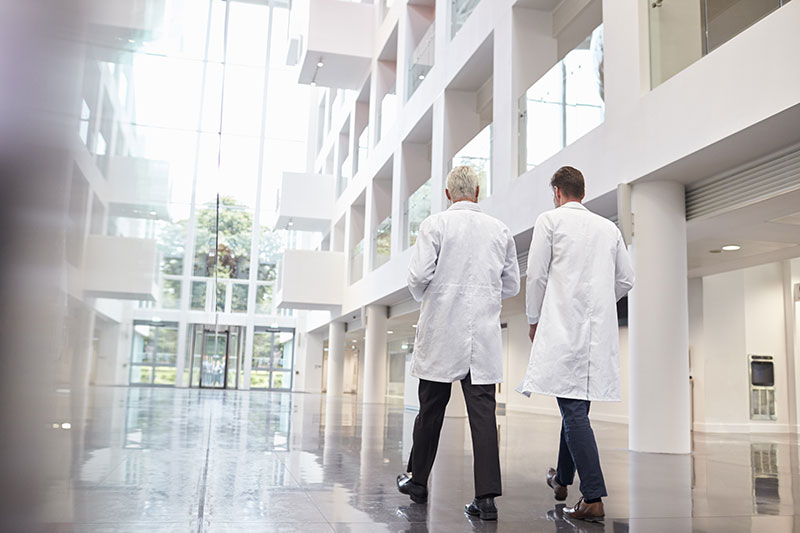 The Need for a Sustainable Solution
Facilities across the U.S. are changing their tactics to alleviate critical staffing challenges, with more relying on staffing agencies to fill those needs. U.S. hospital leaders feeling the brunt of the shortage will need to develop a comprehensive approach to healthcare staffing as they plan for the future.
Here is what you need to know about nurse staffing agencies.
How Nurse Staffing Agencies Work
Nurse staffing agencies provide nurse placements to hospitals that have trouble filling temporary or permanent placements. They secure contracts for registered nurses to work in various types of healthcare facilities. The employment of international nurses has become increasingly popular in the past decade as a means to balance the nurse supply and demand. Since internationally-educated healthcare professionals are costly for hospitals to procure, staffing agencies specializing in international nurse staffing are becoming more common. Typically, these agencies sponsor the international nurse's visa and charge the facility a flat fee for the RN.
Established staffing agencies streamline the staffing process for healthcare professionals and hospitals alike, with some agencies providing additional services such as housing, education programs, ongoing support, etc. It's critical to understand all the benefits you will receive when choosing to partner with an agency. The services a staffing firm will have will depend on the types of healthcare professionals they place.
Types of Placements
Per Diem or Pro Re Nata (PRN)
Per diem, meaning "per day," is similar to a nurse being on-call, with contracts ranging from one day to multiple weeks. In this role, nurses are not guaranteed hours. A per diem nurse is ideal for last-minute shift cancellations or immediate demands since their services can be rendered quickly. Per diem nursing offers typically more flexibility than PRN nursing. Pro re nata, or "as needed," nursing can require RNs to meet certain staffing stipulations to maintain employment. This could mean working weekends or certain holidays.
Travel Nursing
Travelers typically work on a short-term contract ranging anywhere from four to six weeks, and sometimes longer. They can come from various geographic locations and are assigned to different care areas to fill employment gaps. These contracts are typically done on a case-by-case basis depending on the need of the facility but are not recommended for hospitals that have chronic work shortages. Unfortunately, oftentimes travelers on staff can lead to workplace animosity with other nurses. Travelers may also work to recruit a full-time nurse into travel nursing.
Temp-to-Perm or Permanent Placement Contracts
Temp-to-perm contracts are an ideal way for RNS to bridge the gap between employment to find out if they like a geographic location, with the intent to go full-time after a predetermined period of time. Some temp employees go through agencies to have a streamlined process of transition.
Permanent placement agencies provide the direct hire of nurses for a predetermined fee. This typically equates to 20 to 25 percent of the annual salary, with no guarantee or retention. This is a great option for those wanting to live in your location and are committed to staying long term.
International Nurse Staffing Agencies
International nurses are recruited through agencies like Avant Healthcare Professionals to work in the U.S. They work on contract (for the agency) at the client's facility until they convert to the facility's full-time staff. These contracts can last for two to three years. The advantages of international nurse staffing are that the rates can be significantly less than travel, you can add stability to high turnover units and reduce burnout, and eventually transition the nurse to your core full-time staff.
If international staffing is a route you are considering, ensure they are a member of the American Association of International Recruitment (AAIHR) is a 501(c)(6) not-for-profit organization that assures standards of ethical conduct among organizations engaged in international recruitment. To assist you in selecting an international nurse staffing agency, here is a comprehensive checklist of questions to ask when making your decision.
Depending on the goal for your facility, there are three main decision factors to understand when choosing a nurse staffing agency.
Decision Factors When Considering a Nurse Staffing Agency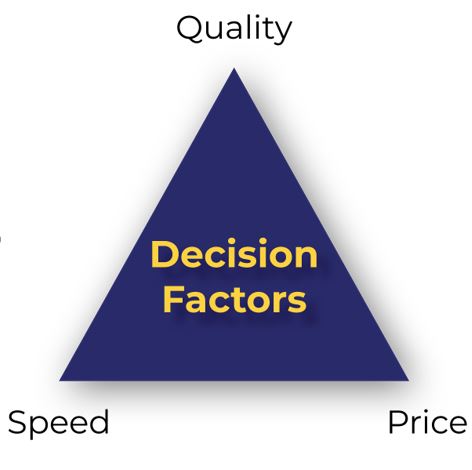 Price
Chief nursing officers are often looking to reduce their contingency spend by cutting on labor costs. Supplemental labor can become expensive in the long-run, which is why healthcare executives are looking for a sustainable solution to properly staff their facilities.
While it may be desirable for hospitals to select staffing agencies that promise low fees or rates, it may compromise the quality of RNs they receive. Before choosing an agency solely based on the price of their services, take time to understand what types of benefits they offer. If you are looking to hire a temp to perm, you may want an agency that offers long-term support through the duration of the RNs contract.
If the goal is to fill vacancies quickly, travelers may be a good option; however, hospitals may end up spending more when they invest in short-term travel assignments to address long-term staffing challenges. Alternatively, international nurse staffing can reduce contingency spend by cutting labor costs.
Speed
The rate at which you need a nurse placed at your facility is one of the key factors when determining a staffing agency to partner with. The speed at which you need a nurse to fill in will depend on the type of nurse you are looking for. Those who have immediate needs (facilities that need coverage in the coming days), should consider using a per diem nurse or PRN nurse to supplement the vacancy.
Alternatively, if your facility is regularly short-staffed, perhaps finding a temp-to-perm placement would bring more sustainably to your unit. Contingent on the agency you choose to work with, this option can take longer—sometimes weeks—to find a qualified nurse that fits your needs. At Avant Healthcare Professionals, it takes between eight to 12 weeks on average to place a nurse once the contract is signed. It generally takes longer to place a nurse this route because qualified RNs go through screening, selection, and interview process depending on the nurse specialty specific to your hospital.
Although speed is an important factor for consideration in the short-term, it may be worth looking into a sustainable long-term strategy even if RNs take longer to arrive at the facility.
Quality
A quality nurse is not only experienced and hardworking but also fits well into the culture of the organization; they prioritize teamwork, communication, and patient safety. How smoothly an RN will transition into your facility depends on the level of preparation they received prior to starting their contract.
For example, at Avant Healthcare Professionals, international nurses have an average of five to 10 years of experience prior to being accepted into the program. After meeting the initial qualifications, they undergo a pre-arrival virtual program from up to eight months before they arrive in the U.S. After arriving in the U.S., they begin a five-week comprehensive clinical and cultural transitions program to best bridge the gap between clinical practice overseas and the U.S. Avant's client base also has full control over the selection process of nurses with resumes of potential candidates to interview.
Having nurses that can easily and quickly acclimate to your unit is vital to keeping up with the faced-paced environment of the floor. A nurse that performs at a high caliber will ultimately contribute to the long-term stability of the unit, which is why "quality" is a primary decision factor when deciding on a staffing agency.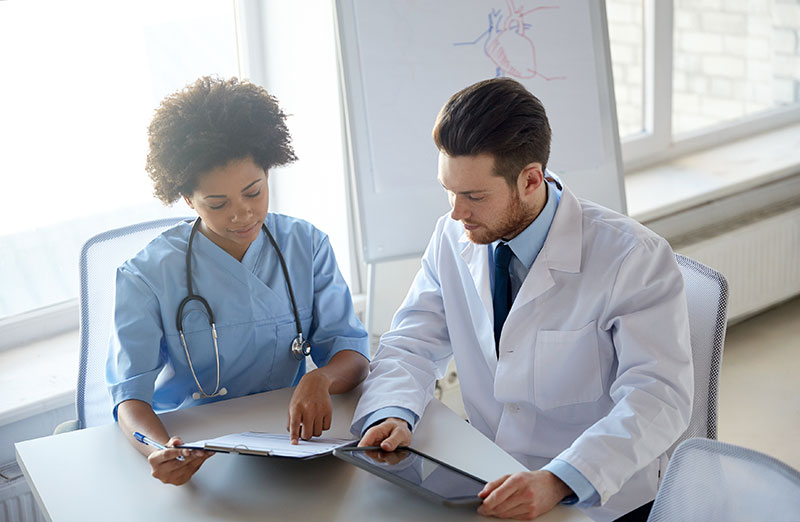 Why Partner with a Nurse Staffing Agency
Utilizing agencies are a good option if you are looking to augment your existing staff. Whether you are looking to fill a temporary job for a few months or find a permanent placement at your facility, staffing firms allow hospitals flexibility to adjust their workforce during critical times.
Staffing companies specialize in recruiting quality candidates to meet the changing needs of their client base; reputable staffing firms have industry expertise and are committed to quality staffing. These highly-regarded and established agencies are always seeking to refine their processes to deliver top-of-the-line service to their clients. Depending on your organizations' needs, partnering with a staffing agency (perhaps more than one) can lead to a lower turnover rate, promote diversity and inclusion, and lower contingency spend.
Since not all staffing agencies are created equally, you will want to ensure they meet certain criteria before partnering with them. You will want to work with an agency that is Joint Commission Certified, a 501(c) organization that accredits over 21,000 U.S. healthcare organizations and programs, with the mission to continuously improve health care for the public. Also, be sure to read about the reviews and experiences others have had with the agency to better understand what to expect when making the organization a trusted partner.
The Bottom Line
As the nursing shortage looms, the need for a sustainable long-term solution becomes more apparent. Proper nurse staffing is critical to help prevent RN burnout and improve patient outcomes. With more healthcare facilities beginning to understand the importance of having a multi-faceted approach to staffing, nurse leaders are becoming more knowledgeable about the different types of staffing agencies, placements, and factors to consider to best fit their needs.
About Avant Healthcare Professionals
Need nurses? Avant Healthcare Professionals is the premier staffing specialist for internationally educated registered nurses, physical therapists and occupational therapists. Avant has placed thousands of international healthcare professionals across U.S. facilities to help improve the continuity of their care, fill hard-to-find specialties, and increase patient satisfaction, revenue and HCAHPS scores. Avant is a Joint Commission accredited staffing agency and founding member of the American Association of International Healthcare Recruitment (AAIHR). Avant Healthcare Professionals is a member of the Jackson Healthcare® family of companies.
---
Subscribe