How Hospital Leaders Can Champion a Solution to the Nurse Shortage
By Lesley Hamilton-Powers, RN (US, NZ, UK), Senior Vice President of Operations & Jennifer Elton David, RN, BSN, MHA, Vice President of Clinical Operations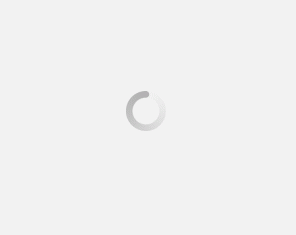 December 06, 2016
While the healthcare industry realizes there is a nursing shortage in the U.S., the solutions for addressing it vary greatly. Which solutions are right for your healthcare facility? Likely a combination of several, but one may surprise you: hiring international nurses as part of your long-term nurse staffing plan.
In considering international nurses and pursuing a reputable firm to assist you, here are a few thoughts that will help you differentiate and identify one that will add to your organization's value statement and become a trusted partner:
1. Find a firm with experience and proven results.
Maneuvering immigration law and cultural differences is not for the inexperienced. Since U.S. immigration laws are complex, it is important that a recruiting firm have a wide range of experience with a candidate pipeline from a variety of countries, and that they keep abreast of current regulations and laws. Be sure to ask any firm you're considering how many countries they recruit from and how frequently. It is vital that the company you choose has a breadth of experience in recruiting from a variety of countries to allow your organization to select from a larger talent pool.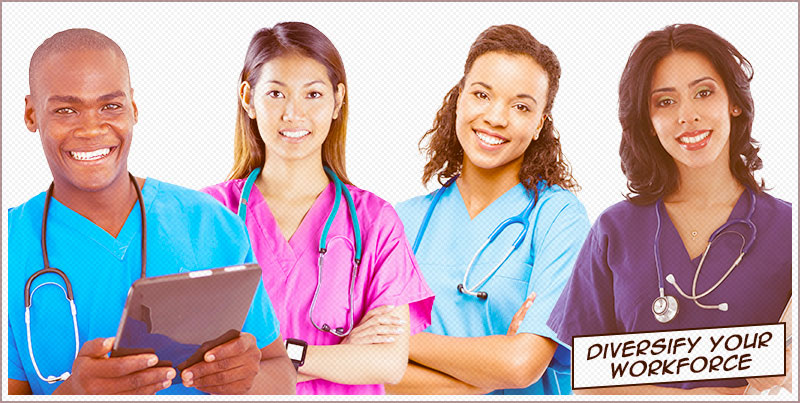 International nurses build healthy diversity in an organization.
2. Select a firm that will diversify your workforce successfully and collaboratively.
Changing demographics in the U.S. make a diverse workforce more important than ever to successfully serve residents of all communities. International nurses build healthy diversity in an organization, especially when the screening process considers their transition to a new country. It is important that a recruitment firm has a strong clinical infrastructure to assess each candidate's experience and understand how those skills will translate to the work environment. Screening and selection processes should be comprehensive, especially when considering the major life change the candidate will undergo when moving to the U.S. Retention increases significantly when there is a thorough assessment of candidates' skills, values and goals, followed by ongoing support to ensure long-term success.
3. Look for a hands-on partner with a comprehensive on-boarding program.
You want your selected firm to handle everything from recruitment to immigration processing to cultural and clinical transitions support. Having a streamlined process in place is better for both your new international nurses and your organization. The single factor that most often determines success is whether the nurse has received, and will continue to receive, adequate training and support before, during and after placement. Providing assistance with licensure and immigration is only part of the solution; international nurses need to receive both clinical and cultural training prior to placement to ensure success for them and your organization. Having a partner who understands the importance of this training and has the ability to deliver it makes your organization and your nurses more successful.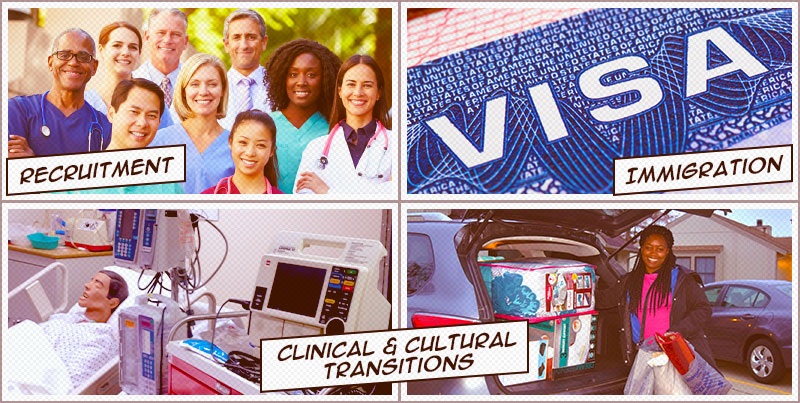 Your staffing firm should handle everything from recruitment to immigration to cultural and clinical transitions.
4. Ask the right questions.
So how do you find that above-and-beyond partner that brings value to your organization? Ask a few pointed questions:
Do you assist with logistical arrangements for moving, such as finding an apartment, furnishing it, and planning the move itself?
Are you able to provide or schedule driving lessons or help nurses buy a car, and/or navigate their city's public transportation system?
Do you provide classes or training on American slang – coaching candidates on the difference between the Queen's English vs American English?
Will I get a case manager to be the dedicated liaison for additional needs and follow up for each nurse?
What is your firm's retention rate after hiring, and do you provide a cancellation policy and rate?
Avant's clients report that the international nurses they select achieve high patient satisfaction scores. This is because those candidates have gone through a solid and thorough preparation for their assignment.
Your recruiting agency should provide special training or classes, or a transition program for its international nurses. Preparation and support for healthcare professionals throughout their entire assignment is critical, as are programs that support successful transition, both personally and professionally. This ensures your new international nurse team will be able to meet the quality of care expected by your patients, keeping satisfaction scores high among both patients and fellow nurses.
So, when considering solutions for a shortage of nurses in your medical facility, weigh the value that international RNs will bring and carefully select the firm to help you achieve your goals. When these nurses are carefully recruited and supported through their career with your organization, they can help hospitals provide high quality care, which leads to higher patient satisfaction. Select the partner that will help you achieve that.
Please feel free to add your tips and comments below. We'd love to continue the discussion and answer any questions about the recruitment process or our clinical transitions program. For more information, feel free to reach out to us at lpowers@avanthealthcare.com and jdavid@avanthealthcare.com.
Until next time,
Lesley & Jennifer
About Avant Healthcare Professionals
Need nurses? Avant Healthcare Professionals is the premier staffing specialist for internationally educated registered nurses, physical therapists and occupational therapists. Avant has placed thousands of international healthcare professionals across U.S. facilities to help improve the continuity of their care, fill hard-to-find specialties, and increase patient satisfaction, revenue and HCAHPS scores. Avant is a Joint Commission accredited staffing agency and founding member of the American Association of International Healthcare Recruitment (AAIHR). Avant Healthcare Professionals is a member of the Jackson Healthcare® family of companies.
---
Subscribe