What to Expect: The State of Nurse Staffing in 2022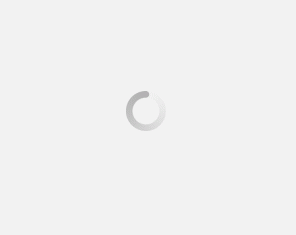 January 20, 2022
The nursing shortage has had a significant impact on nurse staffing, and it has left the United States healthcare system in critical condition that could last until 2030. There are many factors at play regarding the ongoing nursing shortage. We will look at the current state of nurse staffing, determine what is to blame for the continuing shortage, and what solutions to alleviate the strain of the ongoing shortage.
Throughout the entire COVID-19 pandemic, we have seen nurses across the country display bravery and courage as they took on a pandemic at a large magnitude. However, the strain the ongoing pandemic has caused will have an effect for years to come on healthcare systems and their staff. Most of this stress is due to hospitals' limited staff and resources. The influx of patients has also made it nearly impossible for hospital staff to keep up and provide quality patient care. Below are upcoming trends that hospitals will see in 2022 and beyond following the COVID-19 pandemic.
Nurse Staffing Trends in 2022
Job Openings for Nurses will Continue to Rise
The Nurse Shortage will have Lingering Effects
Healthcare Staff Mental Health should be Top Priority
Nursing School will be Transformed by Virtual Technology
Home Healthcare Needs will Increase
Patient Care will be affected by Short Term Solutions to Nurse Shortage
Demand for Additional Training and Nursing Graduate Programs will Increase
Online Education Programs will Increase in Popularity
Current State of Nurse Staffing
As the demand for quality patient care increases, healthcare facilities desperately need experienced, qualified registered nurses to meet the demand. In a recent study, as of February 2021, registered nursing was the fifth most in-demand job in the American workforce. As the market continues to increase and resources continue to be limited, healthcare facilities are doing everything they can to find ways to alleviate the stress of the ongoing shortage. It is projected that 1.2 million nurses will be needed by 2030 to address the current deficit.
One of the most considerable implications of the ongoing nurse shortage is the population. An aging population of 75 million "Baby Boomers" has continued to affect nursing staff across the country as their need for healthcare services has also increased. The population increase dramatically affected the current state of nurse staffing as nurses see more patients than they ever have before. Nursing schools and graduate nurse programs also have their issues meeting the demand for experienced nurse leaders.
There are currently 70,000 nurses retiring annually, meaning all are leaving the workforce and taking years of experience and knowledge with them. The current state of nurse staffing is also dealing with a weak pipeline of new nurses beginning their careers. We are currently seeing an increase in the number of students rejected from nursing programs across the country. Although nurses are needed, nursing programs do not have the faculty required to teach these students. Unless they receive more resources and more tenured nurses return to teach.
Future of Nurse Staffing
In the upcoming years, the future of nurse staffing will continue to face challenges due to the ongoing COVID-19 pandemic and other extenuating circumstances that will not quickly disappear. Hospitals are very quickly seeing that nurses are getting burnt out and are choosing to retire and leave their positions earlier than anticipated. High nurse turnover will make the issue of nurse staffing shortages only worse.
The nurse-to-patient ratio will also increase in the upcoming years. Looking to the future, CNO's and healthcare executives must plan for future staffing needs while also figuring out different solutions to engage and retain their staff, especially during this time of uncertainty. Hospital executives should be prepared to find new solutions to keep up with patient demand and find experienced nurses ready to take on the task of quality patient care.
Many experts have shared that it would take years before nursing education programs begin to have the necessary resources and make the proper changes to accommodate new nurses. CNO's and nurse leaders will need to learn how to make the most of the nurses that are currently working or past nurses who have taken a break from the profession. They could also look to international nurses to alleviate the nursing shortage as a long-term solution. International nurses can provide stability for a healthcare facility to improve the retention of the current staff.
Hospitals in the future can partner with healthcare staffing agencies such as Avant Healthcare Professionals, who hire international nurses to work within hospitals across the United States. These nurses are experienced and can help hospitals reduce their nurse staffing issues, reduce stress, and receive quality patient care. International nurses are a long-term solution as most international nurses stay at their facility for three years and usually convert to full-time nurses.
Bottom Line
Current and future nursing leadership has extreme challenges they will have to face with nurse staffing in 2022. They will set the tone for the future of nurse staffing and need to make decisions that benefit their staff and their hospital. The biggest challenge to nurse staffing is the lack of experienced nurses, high nurse turnover, and the inability to retain current staff. Nurse turnover will continue to affect the state of nurse staffing in the future if nurse administrators do not make the necessary changes to recruit and retain staff.
The state of nurse staffing in 2022 will depend on healthcare executives being open to outside solutions and finding better avenues to support their staff. Becker's Healthcare recently shared nine investments made by hospitals for employee retention and recruitment. These innovative solutions are only a small part of a hospital's recruitment and retention strategy to combat the nursing shortage. CNO's will have to determine what solutions will best fit their hospital and make sure it is for the benefit of the hospital and their staff.
About Avant Healthcare Professionals
Need nurses? Avant Healthcare Professionals is the premier staffing specialist for internationally educated registered nurses, physical therapists and occupational therapists. Avant has placed thousands of international healthcare professionals across U.S. facilities to help improve the continuity of their care, fill hard-to-find specialties, and increase patient satisfaction, revenue and HCAHPS scores. Avant is a Joint Commission accredited staffing agency and founding member of the American Association of International Healthcare Recruitment (AAIHR). Avant Healthcare Professionals is a member of the Jackson Healthcare® family of companies.
---
Subscribe