Benefits of Telehealth Nursing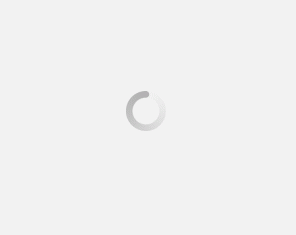 December 23, 2022
As the state of nursing continues to change, more nurses are needed to deliver frontline care causing many of them to wear thin. The introduction of telehealth in nursing has allowed them to do their jobs in a more accessible and efficient way. Although many nurses are used to seeing patients in their usual hospital surroundings, telehealth is now being used more frequently to ease the nursing shortage. It allows nurses to see more patients and still provide quality care. With more healthcare systems turning to telehealth, especially during the pandemic, nurses will have to learn the benefits and challenges of using telehealth.
Benefits of Telehealth
There are several benefits to using telehealth as it has many advantages for not only nursing staff but healthcare systems. Telehealth provides cost savings, more convenience for patients, and more ability to provide patient care for nursing staff. Below are more benefits of telehealth in nursing.
Increased Patient Flexibility
Patients benefit the most from telehealth as it allows many who may struggle to get the care they need to get it with ease. Patients with disabilities, older patients who struggle with mobility, or those incarcerated all benefit from telehealth. It also helps those living in rural communities who otherwise must travel miles to their local doctors' offices, as they can take their appointments from their homes.
Reduced Spread of Infection
Primarily during COVID-19, the fear of spreading infections plagued hospitals throughout the U.S. Telehealth benefits healthcare workers and patients as severely ill patients can avoid facilities where they could spread viral or bacterial infections. Anyone who prefers to limit public interactions will still have access to medical care through telehealth.
Improved Patient Outcomes
Telehealth allows medical professionals to assess their patients better and encourages patients to make more routine appointments with their healthcare staff. It will enable patients to manage their health better and can result in more long-term health improvements. Healthcare professionals can better educate patients about their treatment plans through virtual visits.
Reduced Costs for Hospitals
Telehealth can reduce costs for various medical disciplines throughout the country. Within hospitals, general expenses such as front desk help and additional space for examination rooms may be reduced by an increment in telehealth. There are also cost reductions for patients as patients will cut gas costs by staying home. For some patients, telehealth appointments are cheaper than traditional in-person visits.
Challenges of Telehealth
Although there are mostly benefits to telehealth, there are some challenges. There are some technological barriers that some patients deal with before using telehealth. Patients in rural and low-income areas may not have access to reliable internet services. Not only where they are located, but patients may need computers or smartphones to proceed with their video appointments. There are also data breach concerns regarding more patients choosing telehealth and not knowing many of its challenges. Some older patients still distrust or resist using technology, especially in patient care.
There are also challenges regarding insurance, as some insurance companies still need to update their policies to include coverage and rates regarding telehealth. Some patients who want to use telehealth may need to learn what they access or not when it comes to online patient care. There are also potential legal hurdles states must deal with when creating guidelines for telehealth.
Future of Telehealth in Nursing
Regarding nursing, telehealth services will be incorporated into daily operations for healthcare staff, and nurses will be given new tools to reach more patients and improve healthcare for all patients. Although telehealth is now on the rise, hospitals still have difficulty getting patients, especially those who are underserved and have limited resources.
For the future of telehealth, new tools will allow nurses a more powerful way to monitor patient health, even after virtual or in-person appointments. It may also bring nurse hotlines, telemedicine websites, and online chatrooms where patients can connect with nurses easier for any day-to-day questions they may have. All these specialties could advance as more healthcare systems use telehealth and learn about the benefits. Due to telehealth, the connection with patients will only grow stronger.
The Bottom Line
The COVID-19 pandemic made telehealth an essential part of healthcare in the last few years. There has been greater interest in using technology to provide more access to healthcare for their patients. The pandemic has made more Americans interested in using virtual care. Improvements in technology will only make telehealth more accessible and accepted. Nurses will continue to grow in their knowledge of telehealth but will be able to build stronger relationships with their patients.
Frequently Asked Questions
What are the benefits of telehealth during the COVID-19 pandemic?
COVID-19 brought about new opportunities regarding healthcare. It has allowed patients and nursing staff to limit interactions with contagious patients or those suffering from COVID-19 by limiting in-person interaction. It also allowed patients to reduce their travel time as they can access telehealth at most times of the day.
Which are the advantages of telehealth in nursing?
Telehealth simplifies the process of a nursing staff meeting with their patients. Still, it allows them to connect with their patient's caregivers and family members to discuss treatment plans. Completing telehealth appointments can help keep patients isolated and allow for more at-home care, reducing the strain on hospital staff by reducing patient intake.
How does telehealth impact the role of the nurse?
Nurses are impacted both positively and negatively by telehealth. As the nursing shortage continues, the aging patient population has taken a toll on healthcare staff. Nurses are affected as they can see more patients and take up less time. Nurses are the main point of contact for telehealth visits, which allows them to create a stronger bond with their patients.
About Avant Healthcare Professionals
Need nurses? Avant Healthcare Professionals is the premier staffing specialist for internationally educated registered nurses, physical therapists and occupational therapists. Avant has placed thousands of international healthcare professionals across U.S. facilities to help improve the continuity of their care, fill hard-to-find specialties, and increase patient satisfaction, revenue and HCAHPS scores. Avant is a Joint Commission accredited staffing agency and founding member of the American Association of International Healthcare Recruitment (AAIHR). Avant Healthcare Professionals is a member of the Jackson Healthcare® family of companies.
---
Subscribe