The Truth About the Nursing Shortage – Causes, Statistics, and Solutions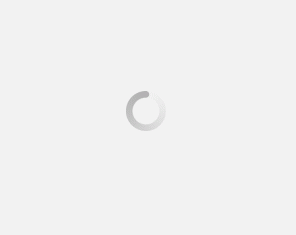 April 28, 2022
The nursing shortage has continued to overwhelm hospitals across the country. Many significant factors impact the nationwide nursing shortage, including nurse burnout, high turnover rates, insufficient staff and resources, and a limited supply of trained and experienced nurses. The strain from the ongoing pandemic will adversely affect hospitals and their staff for years to come.
The pandemic has amplified and highlighted nurses' critical role in our healthcare system. Now more than ever, it is harder to attract healthcare professionals. Nurse managers are seeing more clinical burnout and mental health problems among their staff due to COVID-19. Healthcare executives worry that these issues will only intensify in the years following. This article will cover the causes of the nursing shortage, 2022 nursing shortage statistics, and solutions to the deficit of nurses in the U.S.
What is Causing the Nursing Shortage?
There are many causes of the nursing shortage. Although the nursing shortage is on the rise, it is intensified by the COVID-19 pandemic that overwhelmed hospital staff starting in early 2020. Hospitals are facing critical staffing shortages due to:
Excessive turnover rates
Overwhelming burnout
Frequent patient influx
The growing population of older adults
Early retirement
Lack of nurse educators
Hospital employment has continued to decline due to COVID-19, which is also a cause of the nursing shortage. According to the Bureau of Labor Statistics data, hospital employment is down 95,600 employees from February 2020. Nursing programs across the country are also suffering as they have limited the number of applications, they accept due to their lack of staff. Without enough faculty, nurses won't be able to train and assist healthcare systems with their excessive number of patients.
Nurse burnout and lack of support are causing nurses to leave the field and move to other healthcare roles as it is an incredibly stressful and overwhelming position. The surge of nurses retiring has been a fundamental part of how the nursing shortage began. Nurses' employment opportunities will continue to go up, but those looking for jobs in the nursing profession will not. The demand for nurses will only intensify as older citizens demand for healthcare increases and nurses continue to retire early. Retiring nurses has put tremendous stress on our healthcare workers, causing many to leave their positions without someone to replace them.
Is the Nursing Shortage Getting Worse?
There are many challenges that the nursing shortage and COVID-19 have introduced in the healthcare field, and it will only get worse as nurses continue to leave the profession. Hospitals and healthcare facilities will always need qualified nurses, but other factors are causing the nursing shortage to worsen.
Nurse burnout, especially following COVID-19, is both a cause and effect of the nursing shortage. Pressure on nurses to take on multiple patients at once and train new nurses has placed mental and physical strains on healthcare staff that can quickly lead to excessive burnout. Unfortunately, patient care is also suffering because of this. Not only are wait times getting longer, but nurses are rushing patient appointments and are getting increasingly stressed out. This can also result in severe consequences such as medication delivery errors and fatalities.
Registered Nurses are one of the fastest-growing subsets of healthcare professionals as the need for nurses is growing exponentially daily. According to the BLS, between 2020 to 2030, nursing employment opportunities are projected to grow by 9%, this meaning the nursing shortage will worsen, and employment opportunities will only grow.
Nursing Shortage 2022 Statistics
Here are some of the most shocking statistics about the 2022 nursing shortage:
The American Nurses Association (ANA) stated in 2022, more registered nurse jobs would be available than in any other profession in the United States.
The U.S. Bureau of Labor Statistics projects that more than 275,000 additional nurses are needed from 2020 to 2030.
According to a survey from the National Council of State Boards of Nursing, the average age of a registered nurse in the U.S. in 2020 was 51 years old.
According to a survey by Incredible Health, more than a third of nurses said they plan to leave their current roles by the end of the year due to burnout and stressful work environments.
According to a 2019-2020 report by AACN, U.S. nursing schools turned away 80,407 qualified applications from baccalaureate and graduate nursing programs in 2019 due to an insufficient number of faculty, clinical sites, classroom space, clinical preceptors, and budget constraints.
Solutions to the Nursing Shortage
There are a few solutions healthcare facilities can take to solve the effects of the nurse shortage. Some solutions include healthcare systems assisting nursing programs and universities by training nursing students, working with nurse staffing agencies to hire international nurses, and utilizing new technology to make nursing duties less tedious.
International nurses are contracted for two-to-three-year assignments at a hospital for rates less than travel nurse rates, allowing for more stability and retention at the unit level versus the typical 13-week commitment of travel nurse contracts. A high percentage of international nurses then transition to full-time, permanent roles at their facilities at the end of their contract.
Hospitals can also look at other cost-effective solutions to assist with the nursing shortage, including temp to perm work, internal recruitment, change to flex shifts, and the increased usage of international nurses. Although most healthcare systems are looking for new nursing graduates to fill their openings, they are also looking at external advertising, sign-on bonuses, improved pay packages, and expansion of internal recruitment to fill their current RN openings.
The Bottom Line
Although the effect of COVID-19 is slowly reducing in hospitals across the country, the U.S. healthcare systems are still in critical condition. Many healthcare facilities are looking for other options to alleviate the nursing shortage as they are working to maintain their current RN staff. They need to combat a lack of resources, high turnover rates, and other career opportunities taking nurses away from bedside jobs. Long-term options are required for hospitals to keep their current RN staff to provide reliable patient care.
Frequently Asked Questions
Is there a nursing shortage?
Yes, the nursing shortage is genuine. According to the Bureau of Labor Statistics, a record 4.5 million people quit their jobs last November, and Healthcare and social assistance workers had the second-highest quit rate with 6.4%. COVID-19 has significantly impacted nurse staffing and has left the United States healthcare system in a critical state.
How common is the nursing shortage?
Nurse shortages are a complex phenomenon resulting from many interacting factors. Most nurse shortages in the twentieth century were demand-driven shortages, much like what we see today. This happened in the mid-1930s, when several technological, economic, and healthcare-related events combined with increasing the demand for registered nurses laid the groundwork for a shortage.
How is the nursing shortage fixed?
States can help by working with legislators to pass effective legislation to make unused visas available to international nurses and doctors. They can also hire recent nursing graduates and have older tenured nurses train them. They could employ international nurses such as those we hire at Avant Healthcare Professionals, as they have been brought over to the United States before, to address past shortages and can reinvigorate a current hospital's staff.
About Avant Healthcare Professionals
Need nurses? Avant Healthcare Professionals is the premier staffing specialist for internationally educated registered nurses, physical therapists and occupational therapists. Avant has placed thousands of international healthcare professionals across U.S. facilities to help improve the continuity of their care, fill hard-to-find specialties, and increase patient satisfaction, revenue and HCAHPS scores. Avant is a Joint Commission accredited staffing agency and founding member of the American Association of International Healthcare Recruitment (AAIHR). Avant Healthcare Professionals is a member of the Jackson Healthcare® family of companies.
---
Subscribe