Top Concerns Chief Nursing Officers Face in 2019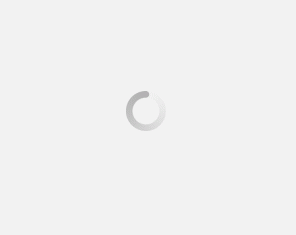 January 08, 2019
In October 2018, Avant Healthcare Professionals invited chief nursing officers and nurse leaders from across the United States to participate in their annual CNO Roundtable at the World Center Marriott in Orlando, Florida.
The first topic of discussion:
As a nurse leader, what keeps you up at night?
"What issues of your job stress you out the most?" asked Brian Hudson, Senior Vice President of Avant Healthcare Professionals.
Below are the top concerns shared by these nurse executives that they feel will add a multitude of stressors to their daily roles in 2019.
Recruitment and retention of nursing staff
Finding and keeping nurses has been a consistent struggle for hospitals for years, and nurse executives won't see that struggle calming down anytime soon.
Turnover among millennial and Gen Z nurses within the first two years of practice remains steady as well as rising labor costs and the use of contract labor to fill vacancies.
Chief nursing officers are also having trouble justifying the ROI of proper nurse staffing and proactive hiring to their boards of trustees.
"We must start being more aggressive about workforce planning. International nursing needs to be part of that robust plan."

- Head of Global Nursing, HEE, U.K.
Patient safety
Patient safety will always be a top concern for any healthcare professional. However, the stakes are even higher in 2019.
With a limited supply of experienced nurses, healthcare facilities often turn to inexperienced, new graduate nurses to fill the gap.
A nursing staff significantly comprised of nurses that have recently entered into the profession can pose a serious risk to patient safety.
"The knowledge and skills that tenured nurses have won't transfer to new nurses. New graduate nurses are so computer literate that if the computer doesn't tell them what to do, then they don't know what to do. That concerns me that their critical thinking skills are so reliant on technology."

- CNO of a 276-bed hospital
Professional disengagement of nursing staff
Nurse executives also shared their concerns regarding the deteriorating image of bedside nursing based on the observed loss of compassion from the nursing staff.
How do nurse executives encourage their nursing staff to show compassion at the bedside?
"Professional disengagement of nursing staff is a big concern. If the nurses aren't happy, the patients won't be happy."

- CEO of a healthcare executive consulting firm
"Making time and growing interpersonal skills [compassion and empathy] is how we fix that patient engagement. Does this next generation appreciate the importance and impact of what it means to a patient when you hold their hand and show that compassion?"

- Shari Dingle Costantini, Founder and CEO of Avant Healthcare Professionals
"The continuum of care is still so disjointed. I see that breakdown of poor teamwork at the bedside."

- CEO of a healthcare executive consulting firm
"Compassionate care is lost. Part of that disconnection is where we are as people – technology is a platform that disconnects us from compassionate care."

- CNO of a 155-bed hospital
"Labor-management issues define how you continue compassionate care at the bedside. When labor union issues arise, you lose the community's trust and the patient is caught in the middle."

- CEO of a healthcare executive consulting firm
Workplace violence
Unfortunately, physical abuse from patients has become a commonplace for nursing staff; almost as if it's part of the job.
A major concern of nurse leaders in 2019 is for the safety and protection of their nursing staff and minimizing attacks by patients.
"Workplace violence is a huge issue. If I got smacked working at [a major national bank], it would be on the news. Our nurses and our support services are getting hit, kicked and punched and they don't even report it. It's just part of work."

- CNO of a 284-bed hospital
Maintaining nurse staff and leadership alignment through consistent corporate changes
Turnover of C-suite colleagues coupled with increased centralized corporate mandates can interfere with organizational initiatives.
"Consistent changes at the corporate level results in less control at the hospital level; making it difficult to conduct a personalized approach to patient care in the community."

- CNO of a 155-bed hospital
---
Avant Healthcare Professionals CNO Roundtable is held annually in Orlando, Florida. If you are a nurse executive interested in attending this event or would like more information on past or upcoming discussions, please contact Brian Hudson at bhudson@avanthealthcare.com.
---
About the Author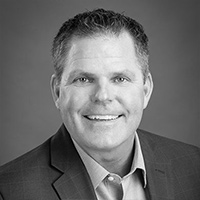 Brian Hudson is an experienced healthcare staffing executive with more than 20 years of experience in strategic leadership and healthcare staffing, including international nurse staffing. Brian brings a unique understanding of domestic and international healthcare human capital, along with staffing and solutions expertise.
---
About Avant Healthcare Professionals
Need nurses? Avant Healthcare Professionals is the premier staffing specialist for internationally educated registered nurses, physical therapists and occupational therapists. Avant has placed thousands of international healthcare professionals across U.S. facilities to help improve the continuity of their care, fill hard-to-find specialties, and increase patient satisfaction, revenue and HCAHPS scores. Avant is a Joint Commission accredited staffing agency and founding member of the American Association of International Healthcare Recruitment (AAIHR). Avant Healthcare Professionals is a member of the Jackson Healthcare® family of companies.
---
Subscribe