6 Strategies for Increasing Your Nursing Staff in 2023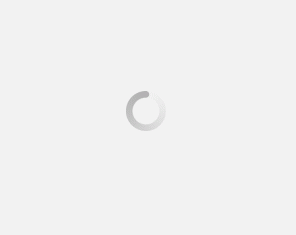 October 26, 2022
Every year, it is becoming more and more challenging to attract and retain nurses. Studies across the healthcare industry show that the nursing shortage is expected to increase continuously through 2030. The major impact of the COVID-19 pandemic has caused ongoing stress to nursing staff due to the influx of patients and limited resources.
In the past two years, healthcare leaders have seen many nurses turn away from the profession. Nurse leaders must improve their recruiting strategies to support established nursing professionals while creating an educationally advanced environment for new nursing graduates. Below you'll find methods to enhance nurse retention rates for healthcare facilities.
6 Strategies That Can Help Increase Your Nursing Staff
Nurses are the most employed profession in the healthcare industry, however, the increasing demand for nurses makes the shortage even more difficult for recruiters. Here are some vital factors that contribute to the lack of nurse retention:
The lack of nurse educators for new nursing graduates
Nurses leave the profession by choice or through retirement
Limited spots in nursing schools
Increased burnout due to the pandemic
Attracting qualified candidates begins with positively impacting the issues that matter most to your staff. Healthcare leaders should focus on six priority areas to relieve the nursing workforce's challenges next year.
Listen to Your Nurses
Listening to and understanding your nursing staff's concerns is essential to increasing nurse retention. While many healthcare facilities offer travel nurses pay increases, flexibility, and sign-on bonuses, many long-term nurses have been concerned about their compensation systems. Creating mentor programs or spaces to address your nursing staff's concerns can be a helpful tool when trying to reduce turnover rates.
Prioritize a Diverse Culture in the Workplace
Making your nurses feel special goes a long way. Cultural praise should be a critical part of nursing programs to help retain your current staff and gain qualified candidates. Your nursing staff will appreciate integrating diversity, equality, and inclusion ideals into your daily operations, decision-making, and leadership practices. Positive company culture and environments can support a work/life balance structure, employee advocacy, mental health support, and career flexibility.
Offer flexibility
According to a 2021 survey, 73% of nurses said employers must implement more flexible scheduling. Offering more flexible schedules can help retain nurses of all generations and help cut out burnout issues such as being overworked. When recruiting new nursing graduates, providing flexibility with their schedules makes your facility more appealing as an employer.
Provide Training for Your Nurses
Nurses are eager to learn and grow within their careers, but the lack of educators has created a barrier since the pandemic. Training and support initiatives for nurses, whether new or experienced, should include financial support, resources for emerging technologies, and continuing education. The training will help them understand their previous experience and see their areas of need to progress in their careers. This factor becomes very attractive for new nurses searching to expand their knowledge in the healthcare field.
Focus On Mental Health
Healthcare professionals across the country have felt the impacts of the pandemic through increased stress and burnout. According to an Intely Care Research Group study, 56% of nursing professionals are now putting their job before their well-being. More than a third of nurses prioritize their job over everything else, causing a strain in their personal life. Prioritizing your staff's mental health and well-being is essential in creating a well-nurtured environment with lower burnout rates. It's crucial to raise awareness about the importance of taking a break and keeping open lines of communication with your nursing staff. Considering positive ways of showing appreciation towards your teams, such as small gifts or words of affirmation, can help immensely.
Introducing International Nurses
International nurses can help bring a diverse environment to the workplace culture established among your staff. The premier healthcare staffing agency, Avant Healthcare Professionals, partners with hospitals, providing experienced international nurses to expand your nursing staff. These nurses can help reduce staffing issues and stress and provide quality patient care. International nurses become the long-term solution as they stay at their facility for three years and typically convert to full-time nursing staff
The Bottom Line
While the challenge to retain and attract nurses remains, listening to your nurses, acknowledging their mental health state, prioritizing flexible schedules, and more can help you maintain nurses at a higher rate. Introducing experienced international nurses to your nursing staff can help reduce staffing issues and improve patient care. Nurse leaders must improve their recruiting strategies to support established and new nursing professionals.
About Avant Healthcare Professionals
Need nurses? Avant Healthcare Professionals is the premier staffing specialist for internationally educated registered nurses, physical therapists and occupational therapists. Avant has placed thousands of international healthcare professionals across U.S. facilities to help improve the continuity of their care, fill hard-to-find specialties, and increase patient satisfaction, revenue and HCAHPS scores. Avant is a Joint Commission accredited staffing agency and founding member of the American Association of International Healthcare Recruitment (AAIHR). Avant Healthcare Professionals is a member of the Jackson Healthcare® family of companies.
---
Subscribe