Dream. Become. Inspire. Meet Kofi, RN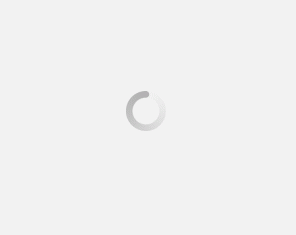 December 19, 2022
Meet Kofi, an international Registered Nurse from Ghana who was recognized as "Employee of the Month" at a hospital in Arkansas. Below, Kofi shares how he has overcome challenges in life, what inspired him to become a USRN, and how he's living his American Dream.
My Journey to Becoming a USRN
Growing up, I have always strived to be as independent as possible. Being born into a financially challenged family was difficult, but I was determined and persistent to rise.
Just after high school as a teenager, I moved out of my parent's house to search for a job, and I eventually landed on teaching elementary school students. After eight years as a mathematics teacher, I enrolled in nursing school.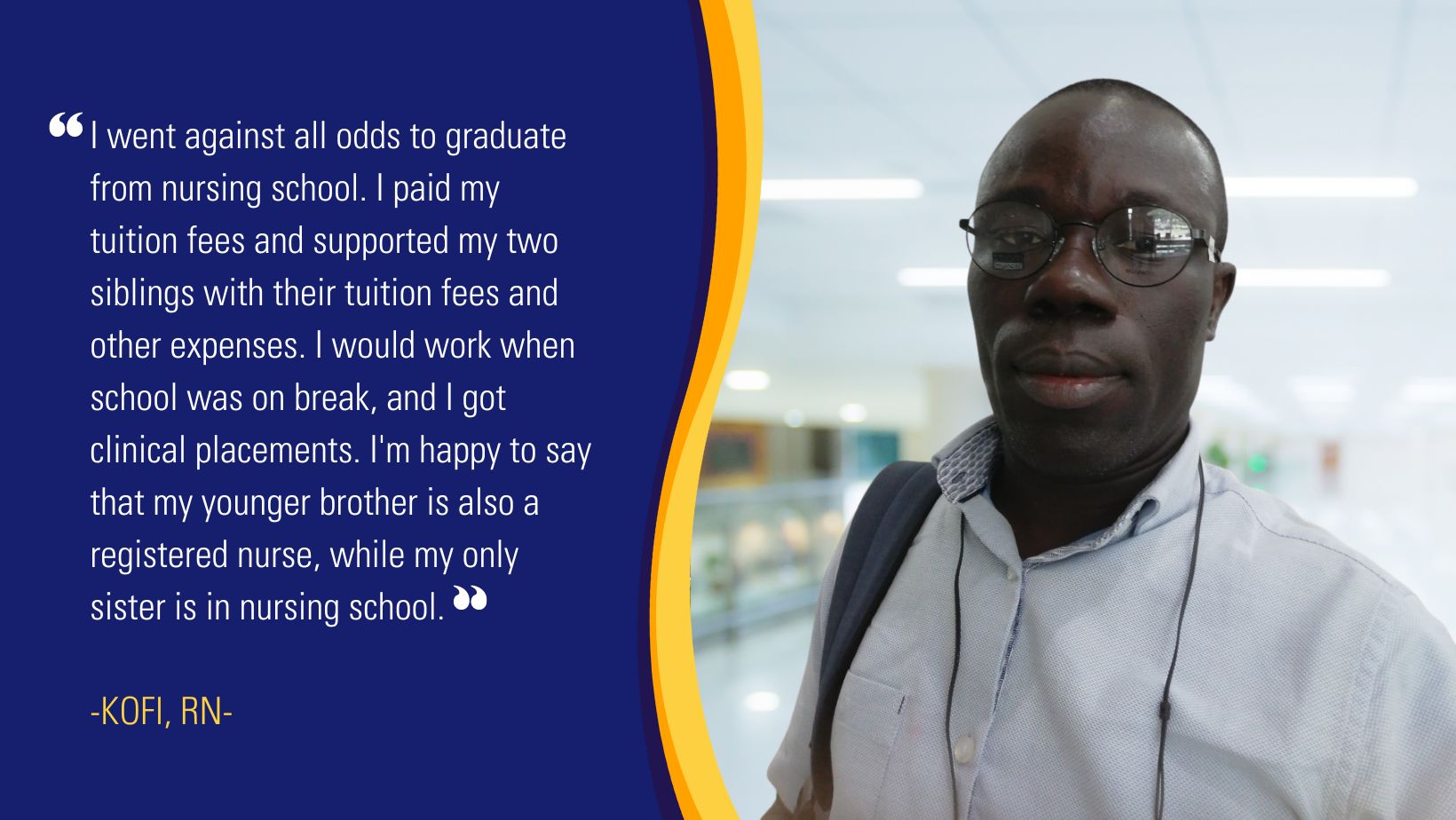 I went against all odds to graduate from nursing school. I paid my tuition fees and supported my two siblings with their tuition fees and other expenses. I would work when school was on break, and I got clinical placements. I'm happy to say that my younger brother is also a registered nurse, while my only sister is in nursing school.
Something happened during my childhood that pushed me to become a healthcare professional. My loving aunt raised me because my mother had to go to school and was admitted to an outpatient clinic for a minor ailment. To our shock, she died after receiving an injection administered to her. How could it happen? I thought. I mourned for her and decided that I would become a healthcare professional. Now, I am a registered nurse, and I enjoy being able to save lives.
Working in the emergency department of the only tertiary hospital within a locality was nerve-racking. Sometimes, I knew what to do to help the patients, but we also needed ample equipment to do our job better.
The time came when fate pushed me to consider my chances outside Ghana. After working for 18 months in a government facility, I received my last three-month salary due to the policy to cut down government expenditures. I needed to focus and rethink my game plan to improve my life. I decided to take advantage of my nursing background to migrate. I learned about Avant's NCLEX Program and applied with them.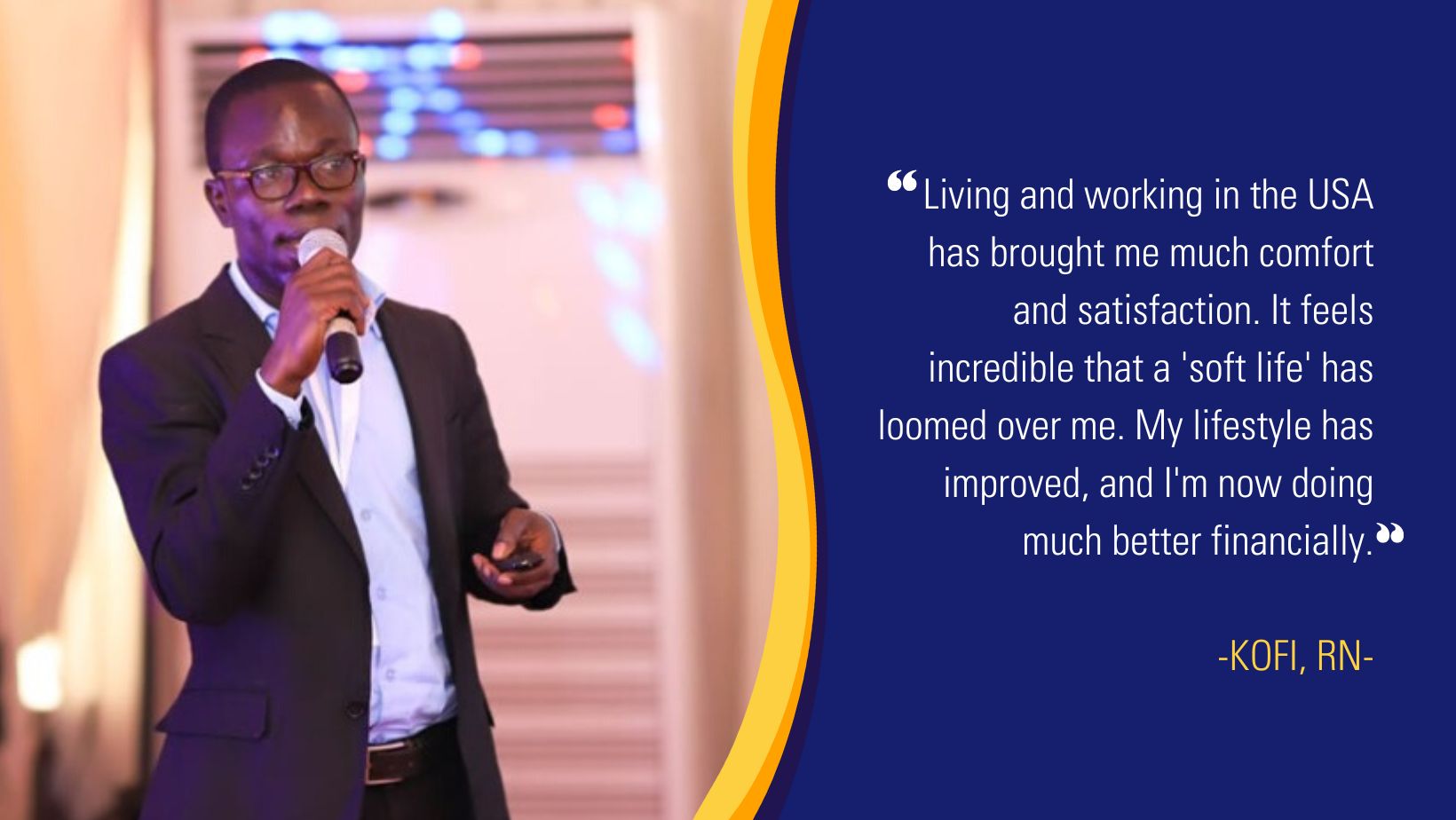 My USRN Process
COVID-19 caused my NCLEX to be rescheduled several times, which frustrated me, but I remained committed to the course focusing only on the "better life" I believed would come. I reached a point where nothing was worrisome except how I would pass NCLEX. I purposed my heart to succeed. Yes, I did it! But it has always been God who was gracious to me and has favored me beyond imagination.
In becoming a USRN, it is worth noting that the partner agency is investing in you and facilitating the realization of your American dream. You are responsible for dedicating yourself to becoming a USRN and cooperating fully with the partner agency to believe that all things are possible. Do your best to use the resources the partner agency will make available to you, and your USRN dream will become a reality.
Living and working in the USA has brought me much comfort and satisfaction. It feels incredible that a 'soft life' has loomed over me. My lifestyle has improved, and I'm now doing much better financially. I could do many projects; hitherto, I needed help figuring out how to accomplish them.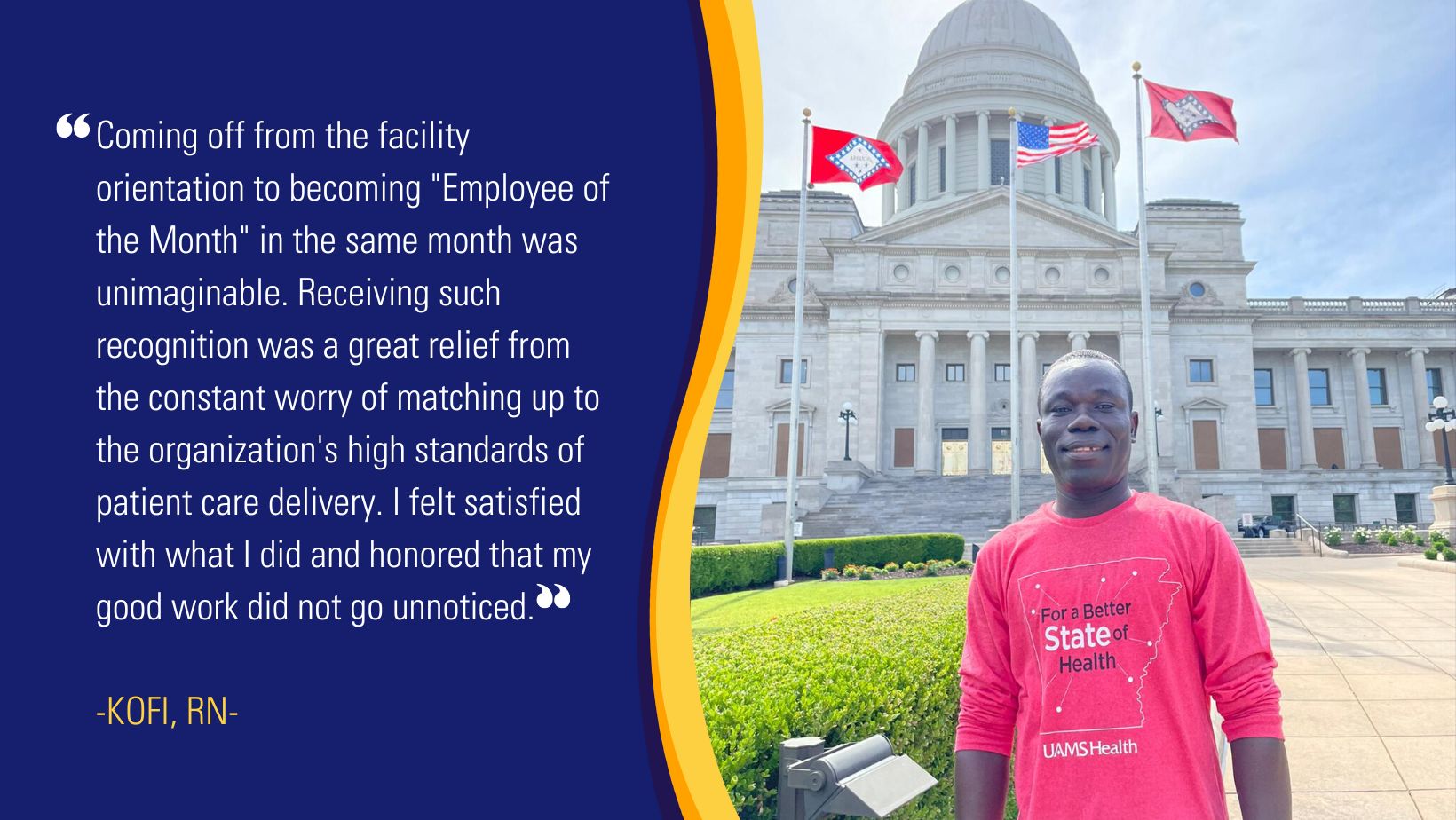 On Being Recognized as Employee of the Month
Coming off the facility orientation to becoming "Employee of the Month" in the same month was unimaginable. Receiving such recognition was a great relief from the constant worry of matching up to the organization's high standards of patient care delivery. I felt satisfied with what I did and honored that my good work did not go unnoticed.
My Advice for Aspiring USRNs
The American Dream journey is not a walk in the park. The road is muddy and rough but encourages you to get to your destination. Build resilience for yourself and be determined to accomplish your mission. Have hope and perceive the light at the end of the tunnel. Above all, put your trust in God. Believe in His Word, and you shall prosper in all your endeavors.
Avant Healthcare Professionals is the premier recruiting and staffing specialist for internationally educated healthcare professionals. When you join the Avant Healthcare Professionals program, you have entire teams of experts dedicated to your success in the USA! Take the first step toward your new life and a new career. Apply today to find out if you qualify to be part of this exclusive program. You could be working in the U.S. in as little as 12 months!
---
Subscribe