Accelerating and Embracing Inclusion in Your Organization
By Avant Healthcare Professionals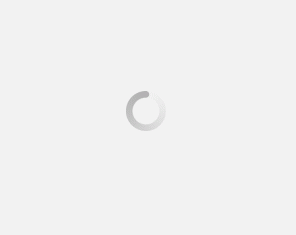 November 14, 2018
"Having a diverse workforce is necessary, but it's not enough," said John Townsley, VP of Human Resources at Avant Healthcare Professionals. "Without thoughtful, deliberate discussion and action to cultivate an inclusive environment, all the resources spent on recruiting and training a diverse workforce are wasted. As a result, the employees, recruited and hired, will leave."
Diversity is a necessity as it has so many benefits to an organization as well as employees. Key benefits of a diverse workforce are:
Expands worldliness
Enhances social development and self-awareness
Prepares people for future career success, and to work in a global society
Increases knowledge
Promotes creative thinking
As many companies focus on diverse recruiting plans, they often do not plan beyond the recruitment phase. Having diversity is great, but what's the next plan of action to foster that diversity within an organization? This is the question that organizations need to focus on.
"Organizations think that simply hiring diverse professionals promotes and celebrates cultural differences but that's not the case," Townsley said. "Diversity is what you have. Inclusion is what you do."
Inclusion involves bringing together and harnessing diverse forces and resources in a way that is beneficial. People often attribute diversity to someone's gender, race or sexual orientation, but diversity also includes a person's way of thinking and intellectual background. For example, people with different opinions, backgrounds, religious beliefs, political beliefs, heritage, and life experiences all fall under diversity.
For an organization to experience the key benefits of a diverse workforce, they will need to embrace inclusivity. Inclusion puts the concept and practice of diversity into action by creating an environment of involvement, respect, and connection — where the richness of ideas, backgrounds, and perspectives are harnessed to create business value and overall success.
John recommends using inclusive language in job descriptions. "Using descriptive words that welcome will broaden the appeal of your opportunities and let you reach more diverse talent."
Giving employees space and opportunity to share and tell their stories will increase discussion and understanding of peoples' backgrounds. "A storytelling exercise will boost engagement with employees while growing your reach with diverse candidates in an authentic way," John said.
Promote inclusion and advocate change with Employee Resource Groups. "You have much more diversity power when you can lean on the natural momentum of established groups," John said.
Don't focus too much on a "diversity" strategy. Think of it as a mindset instead. Start small to effect change. Weave it into everything the company does, little by little.
"Make sure you get buy-in from the top," John said. An organization won't go far if leaders aren't sold on the value of diversity.
Stop focusing on "cultural fit" as a way to evaluate candidates. Change that practice in which you assess talent from someone fitting the organization to how someone can add to the organization to better create a culture of diversity. You must always seek the proper skill level with candidates but add diversity to the mix to broaden and strengthen an organization.
"Diversity is a powerful tool in any organization. However, it's how you foster that diversity into inclusion that will help your organization reap the benefits of cultural differences," John said.
About John Townsley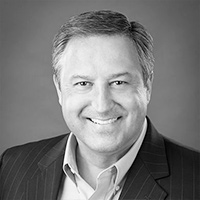 John Townsley is a strategic human resource leader with over 30 years of experience working with both publicly traded and privately owned large and mid-sized, national and international organizations including Fortune 20 public companies. John has an in-depth understanding of cultural diversity having worked with organizations with a global presence, most notably in Asia, Europe, and the Pacific Rim.
---
About Avant Healthcare Professionals
Need nurses? Avant Healthcare Professionals is the premier staffing specialist for internationally educated registered nurses, physical therapists and occupational therapists. Avant has placed thousands of international healthcare professionals across U.S. facilities to help improve the continuity of their care, fill hard-to-find specialties, and increase patient satisfaction, revenue and HCAHPS scores. Avant is a Joint Commission accredited staffing agency and founding member of the American Association of International Healthcare Recruitment (AAIHR). Avant Healthcare Professionals is a member of the Jackson Healthcare® family of companies.
---
Subscribe