Why Tenured Nurses are Leaving the Nursing Profession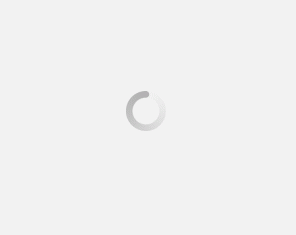 September 08, 2022
Tenured nurses are continuing to leave the profession, especially as COVID-19 has brought an increase in patient cases they have never seen before. Nurses must work beyond their bounds and push their mental and physical health to the brink. This strain on nurses has left the state of nurse staffing in critical condition as facilities are desperate for experienced nurses to meet the overwhelming demand of nursing staff.
Tenured nurses have a strong presence in nursing facilities across the country. Due to the increase of patients, older nurses are being put in charge of healthcare staff and have authority at their hospitals. Unfortunately, many tenured nurses are leaving due to their facilities' lack of resources, among other causes. While nurse managers rely on tenured nurses to help alleviate the shortage's stress, the stress and workload double after their leaving.
Causes of Nurses Leaving the Nursing Profession
COVID-19 has shined a light on the overwhelming issues of the nursing shortage, and the ones dealing with the effects of it are healthcare executives and older nursing staff. The demand for bedside nurses has only increased, especially as hospitals lift COVID-19 restrictions on those entering hospitals more frequently. There is now a global need for about 13 million nurses.
There is now an overall surge of older nurses choosing to retire early due to the strenuous working conditions brought on by COVID-19. Some are fully retiring, while others are moving on to new careers with less demanding workloads. While there is an overwhelming growth of nurse job vacancies, the number of available nurses continues to decline. Here are some of the top reasons why nurses are leaving their current RN positions:
Early Retirement and Burnout
Unprecedented stress brought on by the COVID-19 pandemic has prompted many nurses to leave the profession early and retire from their current positions. This is on top of those who are already close to retirement age. Most nurses have decided to retire early due to physical and emotional demands. The demand for nurses has only increased, causing many to burn out and leave to maintain their physical and mental health.
Mental Health
The nursing profession is mentally exhausting and has only worsened due to the COVID-19 pandemic. Many have been pulled into difficult patient situations and are given minimal time to process or cope. This has, in turn, placed a significant toll on the mental well-being of nursing staff and has left many of them struggling and unable to ask for help.
Staffing Shortages
The nursing shortage has had massive implications on healthcare facilities across the country. In hospitals nationwide, there is an overall shortage of medical professionals and resources necessary to care for patients properly. A staffing shortage in a hospital means more overtime for current nurses and longer shifts due to the lack of staff. This can also affect their performance as nurses.
Unsafe Working Conditions and Injuries
A lack of nursing staff available opens opportunities for more work-related injuries. The profession of nursing is physically demanding and requires a lot from nursing staff. Some shifts require lifting heavy objects and standing for an extended period which can take a physical toll on nurses. These physical demands can also result in injuries, some temporary but others that are more permanent and serious. Their positions can also become unsafe if they have already endured injuries. Injuries can be brought on by unstable patients as well. It is challenging to retain nurses if they feel unsafe at work.
5 Negative Effects of Nurses Leaving Healthcare
There are many adverse effects of nurses leaving their nursing careers. Some nurses have strong relationships with their patients as they spend much one-on-one time with them. When they go and have long-term relationships with patients, it affects patient care and their trust in other nurses. As many nurses leave the profession, there is a worry that hospital patient care and safety will decline.
There is a correlation between inadequate patient care and the increasing nursing shortage. Below are the effects of nursing leaving the nursing profession:
A Rise in Patient Mortality Rates

More Frequent Medical Errors

Lack of Trust from Patients

Poor Patient Satisfaction Scores

Overloaded Departments and Facilities
Effects of tenured nurses leaving not only impacts nursing staff but patient care. There is always that risk of nurses committing errors while working with patients and being extremely rushed to complete patient care and get them what they need. While many tenured nurses care for their patients, meeting all their tasks while maintaining relationships with them is still difficult.
How to Retain Tenured Nurses
Nurse retention is a challenge for healthcare facilities all over the country. Nurse retention is the rate nurses remain in their current registered nursing positions. Healthcare systems always have the potential to improve their nurses' overall well-being. Retaining nurses is crucial, especially during the ongoing nursing shortage.
Hospital staff should put employee efficiency and employee satisfaction at the forefront. To confirm current nurses are not discouraged from leaving their positions, nurse managers need to focus on the proper onboarding and training of their nurses. They should be upfront on what tasks are required and ensure they know what is expected. They should be taught how to handle complex patient scenarios and be given tips on taking a high number of patients brought on by COVID-19.
There must be constant communication between nurses, administrators, and managers, especially when the facility is overloaded with patients. They must look at their professional environment and see what they can do to make approvements and adjustments that will benefit their staff. By having an enjoyable work environment and making the facility a place nurses look forward to, they are less likely to look for a new job at a different facility. Healthcare executives can also lighten the load by hiring more staff. Recruiting new staff is difficult, especially with the nursing shortage, but partnering with a staffing agency such as Avant Healthcare Professionals can make growing their staff more accessible.
The Bottom Line
A lack of experienced nurses significantly impacts the nursing shortage. With nurses leaving, patients are missing out on quality care that they are used to from their nursing staff. Now hospitals are being affected by nurses leaving, and patients are also feeling the effects of inadequate staffing ratios. Poor staffing ratios have caused many healthcare executives to worry about the potential cause of errors in patient care and safety, which could result in fatal consequences. Healthcare executives should review options available for adding more members to their staff and determine best practices for retaining current staff.
About Avant Healthcare Professionals
Need nurses? Avant Healthcare Professionals is the premier staffing specialist for internationally educated registered nurses, physical therapists and occupational therapists. Avant has placed thousands of international healthcare professionals across U.S. facilities to help improve the continuity of their care, fill hard-to-find specialties, and increase patient satisfaction, revenue and HCAHPS scores. Avant is a Joint Commission accredited staffing agency and founding member of the American Association of International Healthcare Recruitment (AAIHR). Avant Healthcare Professionals is a member of the Jackson Healthcare® family of companies.
---
Subscribe