Dream. Become. Inspire. Meet Jo-Anne, RN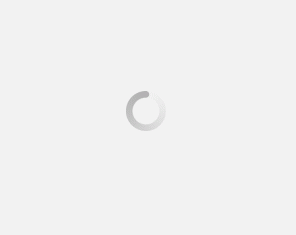 September 07, 2021
Meet Jo-Anne, a Registered Nurse with Avant Healthcare Professionals who has received five nominations for the Daisy Award at her facility. Below, Jo-Anne shares her journey of becoming a USRN and what she has learned along the way.
My Journey to Becoming a USRN
When I was a young child, my grandmother and aunt encouraged me to become a nurse. I made it my life goal to live my American Dream in the U.S.
My first attempt to be a USRN was in 2003. I took the CGFNS exam and failed. I thought that was the end of my dream of becoming a USRN. In 2006, I was in the Middle East working as an ICU/Cath lab nurse in a private hospital in Riyadh, Saudi Arabia. I was in my room when a friend mistakenly dialed my extension number instead of our other colleague. That's how I found out about Avant Healthcare Professionals' online application. I jumped at the opportunity and took my chance. Luckily, I passed the online exam, and the rest is history.
My USRN Process
Avant Healthcare Professionals guided me through the whole process. From the NCLEX-RN preparation to sitting for the NCLEX-RN exam, completing my documents, medical exam, and visa interview. They never left me, even when there was a retrogression just two weeks after I passed the NCLEX-RN exam. I completed the Cultural and Clinical Transitions Program. The Avant Healthcare Professionals team taught us how to choose an apartment, find a car, manage during different weather conditions, etc. I felt like I had everything I needed to adjust to American living.
The best thing about Avant Healthcare Professionals is that they are always there from beginning to end. I could still recall when I first stepped into the Avant Healthcare Professionals office in Orlando, Florida. I felt the warmth and enthusiasm as the whole staff welcomed us. They are so thoughtful and sweet.
I have been with Avant Healthcare Professionals for over two years now, and they never fail to follow up with me. They constantly check how I am in the field, help me solve issues at work, make sure I am in good health, and even remind me to update my certifications. They make sure to greet me during special occasions and appreciate my achievements. They are compassionate to their nurses.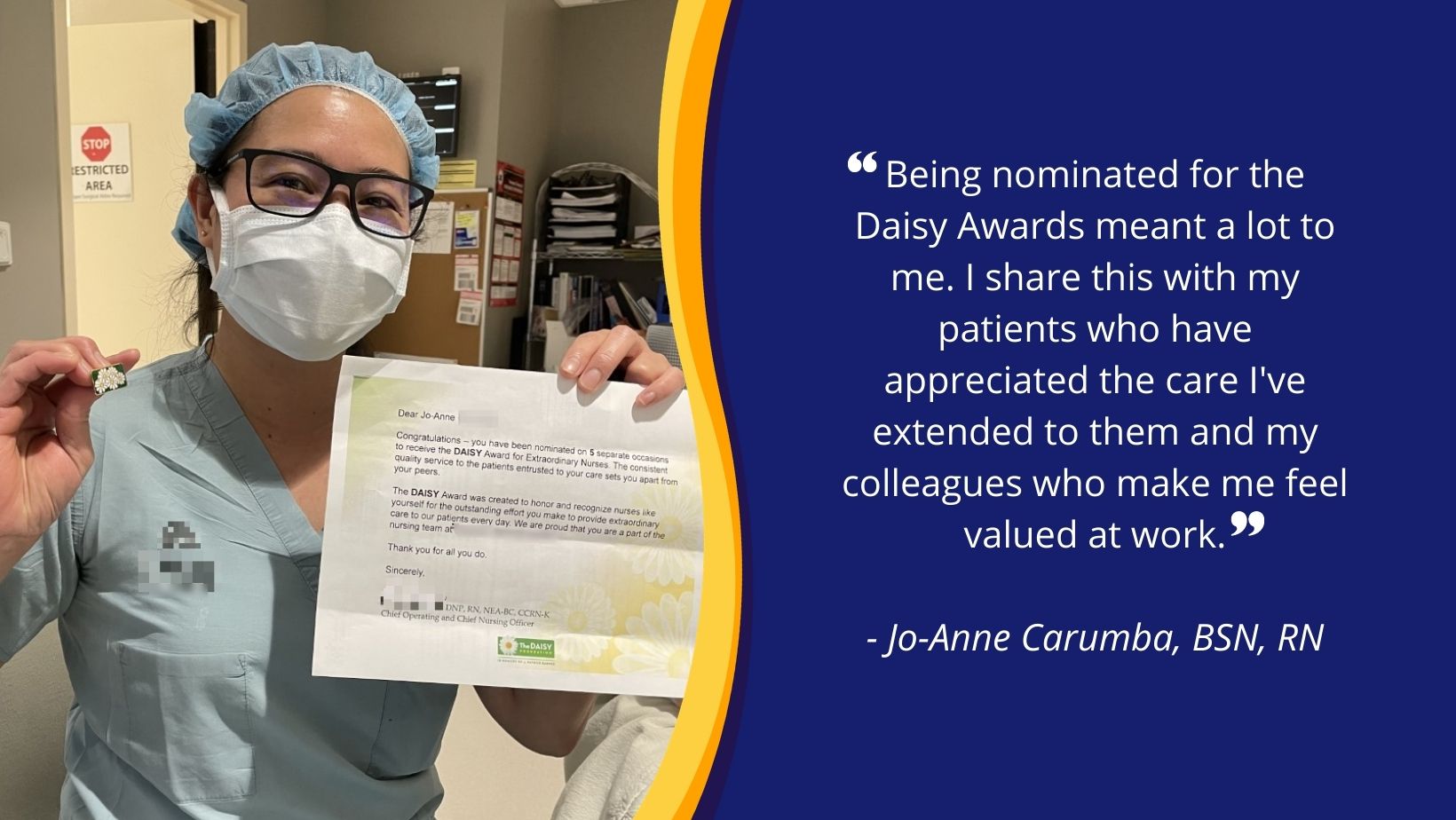 I feel sad that my contract is coming to an end. Working with Avant Healthcare Professionals is one of the best stories of my life. If I had to do it all over again, I would still choose Avant Healthcare Professionals because of their integrity and authenticity.
Being nominated for the Daisy Awards (Jo-Anne has been nominated five times!) meant a lot to me. I share this with my patients who have appreciated the care I've extended to them and my colleagues who make me feel valued at work. I couldn't do this work without the support of my teammates. I strive to give my patients the care they deserve.
My Advice for Aspiring USRNs
The lessons or words of wisdom I'd like to share with my fellow nurses are:
Work sincerely. Discouragements may come, but shifts can be light and easy if you work with the best intentions.

Never stop learning. There's a lesson to be learned every day. Improve your skills, and learn from others.

Be sensitive to others. Being a nurse can sometimes take a toll on us emotionally. Wear a smile and be a ray of sunshine.

Pray. Always put your trust in God. Being positive each day is hard unless you trust God to help you.
Avant Healthcare Professionals is the premier recruiting and staffing specialist for internationally educated healthcare professionals. When you join the Avant Healthcare Professionals program, you have entire teams of experts dedicated to your success in the USA! Take the first step toward your new life and a new career. Apply today to find out if you qualify to be part of this exclusive program. You could be working in the U.S. in as little as 12 months!
---
Subscribe