Dream. Become. Inspire. Meet Lucy, RN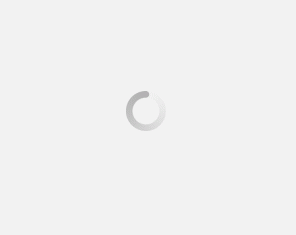 July 27, 2021
Meet Lucy, a Registered Nurse with Avant Healthcare Professionals who received the Good Catch Award at her assigned facility for her dedication to patient safety. Lucy recently converted to full-time staff at the hospital after completing her contract with Avant Healthcare Professionals and finished her BSN degree. Below, Lucy shares her journey to achieving her American Dream.
My Journey to Becoming a USRN
Working in the medical field has been my passion since childhood. Helping and giving service to people who are in need has always been close to my heart. My mother, who has been my role model, consistently told me, "service to mankind is service to God." Thus, after high school, I started my journey to become a nurse. I enrolled in an Associate's Degree program in Kenya and graduated in 1999. I later registered for a Diploma in Nursing (Registered Nurse) at the Kenya Medical Training College (KMTC).
After graduation, I started working as an intern at a missions hospital, then later joined Kenyatta National Hospital, the largest referral hospital in Kenya and East and Central Africa. While working at KNH, I got a sponsorship to study Bronchoscopy at the Golnik University of Slovenia, Central Europe. I gained a lot of experience at KNH, which gave me the foundation and enthusiasm to work in a multi-cultural environment. I'm an avid learner and have always wanted to gain more knowledge and experience in my field of nursing.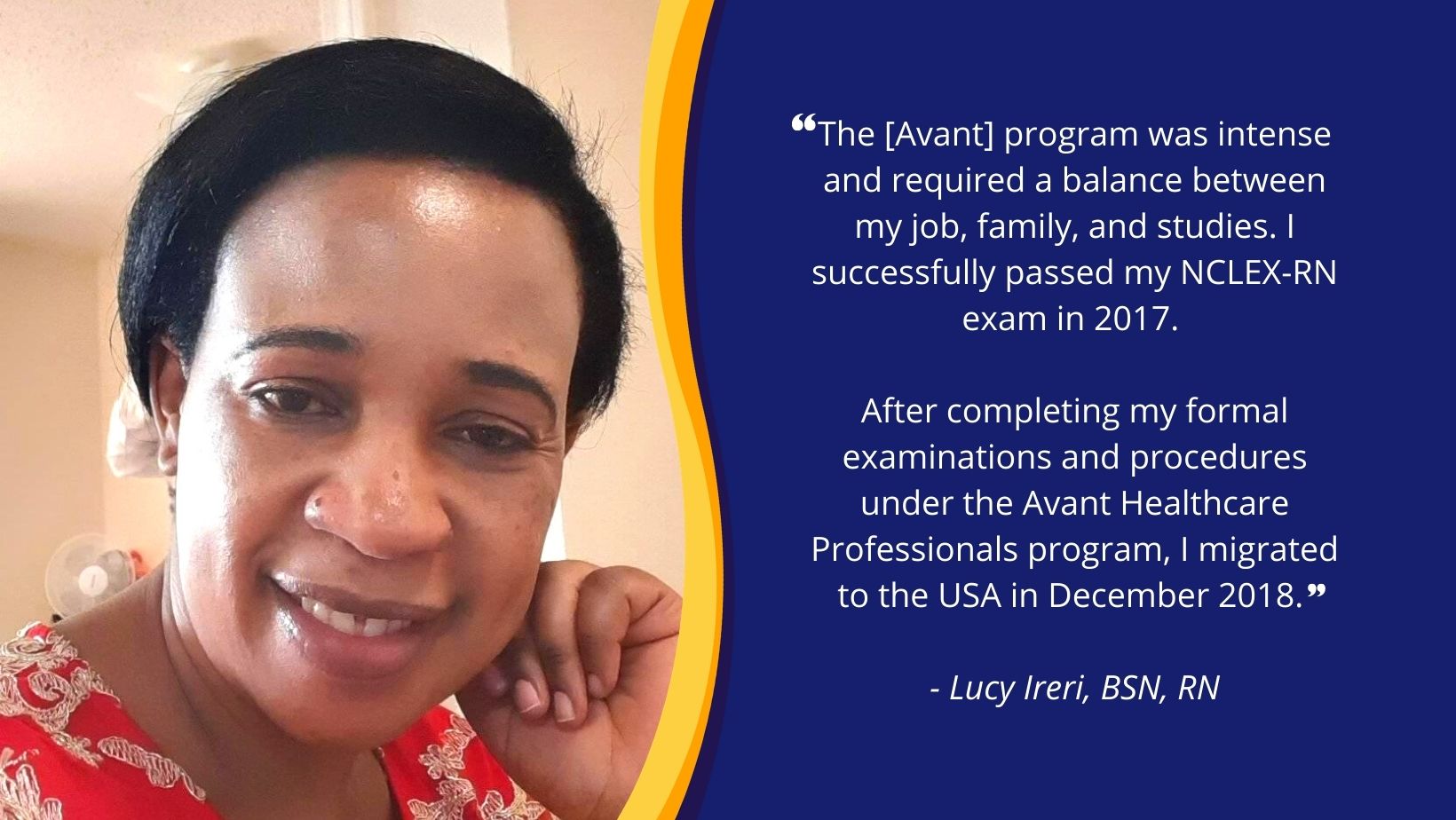 My USRN Process
In 2016, I was thrilled to learn about and join the Avant Healthcare Professionals program, which I was introduced to by a colleague at KNH. It was an excellent path to advance my knowledge and experience from a global perspective. The program was intense and required a balance between my job, family, and studies, but I still successfully passed my NCLEX-RN exam in 2017.
After completing my formal examinations and procedures under the Avant Healthcare Professionals program, I migrated to the USA in December 2018. I went through the clinical and cultural transitions program at the Avant Healthcare Professionals offices in Orlando, Florida. While I was there, I received a lot of support and encouragement from the Avant team. They also assisted me in settling in my new home and at my assigned facility.
I had a very supportive team at the hospital, which made it very easy to adapt to the new environment. While working, I enrolled in an online Bachelor of Science in Nursing (BSN) program at Grand Canyon University. Coincidently, I completed my contract with Avant Healthcare Professionals and my BSN program at the same time! My dedication to work and education was noted and recognized by the hospital management. I am proud to report that I converted to full-time staff at the client facility in April!
Being a recipient of the "Good Catch Award" gave me hope and affirmed that I was on the right track. It also urged me to keep pressing towards the mark of excellence in my field. I'm living my dream and have no regrets about joining the Avant program and migrating to the USA. It's all worth it!
My Advice for Aspiring USRNs
I want to encourage my colleagues with these beautiful words of wisdom that I learned from Mother Teresa: "every time you smile at someone (your patient and colleagues), it is an action of love, a gift to that person, a beautiful thing." This is a reminder to always treat your patients and colleagues with dignity.
Thank you, Avant Healthcare Professionals, for this wonderful opportunity… I'm always happy to be part of the family!
Avant Healthcare Professionals is the premier recruiting and staffing specialist for internationally educated healthcare professionals. When you join the Avant Healthcare Professionals program, you have entire teams of experts who are dedicated to your success in the USA! Take the first step toward your new life and a new career. Apply today to find out if you qualify to be part of this exclusive program!. You could be working in the U.S. in as little as 12 months!
---
Subscribe