What to Expect: The State of Nurse Staffing in 2023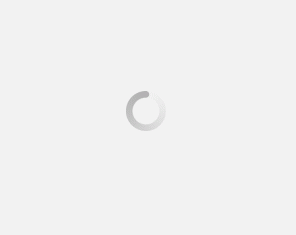 January 20, 2023
Nursing staff today should continue to expect dramatic changes in healthcare within the following year. The healthcare industry has seen significant change since 2020 and the COVID-19 pandemic, and major healthcare industry gaps have been highlighted because of the pandemic. Nursing healthcare trends in 2023 continue to be impacted by the nursing shortage and growing changes in healthcare technologies. Read below about what changes will be impacting healthcare in 2023 and how these upcoming trends could affect your facilities.
Nurse Staffing Trends in 2023
Enhanced Use of Telehealth

Job Growth will Rise

The Nursing Shortage will Continue to Affect healthcare

Reliance on Alternative Staffing Solutions will Increase

Lack of Resources will Impact Healthcare Staff

Nurses' Mental Health will be a Top Priority
Current State of Nurse Staffing
The current state of nurse staffing is seeing some immense challenges. Staffing shortages continue to plague hospitals and raise expenses for hospital executives. Patient care is still making the most significant impact as an aging population is bringing more patients in, and the complexity of their ailments is making work harder on their nursing staff. Stress for healthcare professionals is at an all-time high. With insufficient staffing levels at hospitals, working conditions only grow harder for nursing staff. In the current state of nurse staffing, appropriate staffing levels are needed in all areas.
Nurses are working overtime to deliver safe and quality care to all patients. Although COVID-19 patients are not running down hospitals at the rate they were before, hospitals still need to improve nurse staffing. The number of nurses retiring continues to rise as the age of nurses retiring continues to decrease. Hospitals must determine how these current trends in nurse staffing will affect their facilities individually and what solutions exist to help their hospitals not be hit so hard by these overwhelming changes.
Future of Nurse Staffing
The future of nurse staffing will see many trends introduced in the healthcare industry. Below are some trends and how they will have an impact on the future of nurse staffing.
Enhanced Use of Telehealth
While telehealth has become a relatively new sensation in the last year, it is on the path to only increase in usage in 2023. Now telehealth does have its benefits as it allows many patients who are struggling to get hospital care, get it as efficiently as possible. Telehealth will significantly impact patients with disabilities, immobile patients, or those who live in rural areas and have limited healthcare opportunities near them. Telehealth is expected to continue to influence and change the landscape of healthcare in 2023.?
Job Growth Will Rise
In 2022, there was an overwhelming incline of nurse job openings, and we will see that continue in the next year. According to the U.S. Bureau of Labor Statistics, the job growth rate for registered nurses through 2031 is 6%. This will continue to be impacted by the increasing number of nurses who will quit their job at the end of the year and those who retire or retire early. As excessive workloads and high-stress environments continue to plague nurses, job openings will continue to be high.
The Nursing Shortage Will Continue to Affect Healthcare
Increased demand for nursing staff, an aging population, and the rise of COVID-19 have caused the U.S. to experience the most significant nursing shortage they have ever seen. Nursing programs are accepting fewer and fewer students, while hospitals have an extremely minimal number of tenured nurses available to train them. There are few solutions available to assist hospitals with the ongoing shortage. While some hospitals are receiving grants to open more training opportunities for their new nurses, they are also looking to travel nurses and international nurse staffing to accommodate their current staffing needs and lighten the load on their workers.
Reliance on Alternative Staffing Solutions Will Increase
The need for other staffing solutions will increase in 2023. During the pandemic, hospitals paid extraneous amounts for travel and per diem nurses to meet the overwhelming demand brought on by COVID-19. Now, they are looking at other solutions, such as international nurse staffing agencies like Avant Healthcare Professionals to fill the gaps and establish safe staffing levels. Avant Healthcare Professionals works to meet the needs of hospitals by enhancing their current nurse staffing strategy so they can provide adequate patient care. If healthcare facilities don't investigate other strategies, they will continue to find themselves in financial jeopardy and potentially put patients at risk.
Lack of Resources Will Impact Healthcare Staff
Hospitals are reeling from staffing shortages and forcing their staff to work with limited resources brought on by the COVID-19 pandemic. This has left many healthcare facilities asking for grants from the government to increase their number of faculties and give them the opportunities to raise their staff pay. More money means more incentives for current and future staff. There is also a need for more money to benefit students in nursing programs; the more students enrolled, the more job opportunities they can fill. Hospital space is also becoming limited, as patients are living longer and taking up residency in hospitals. More patients mean facilities are unable to bring in new patients when needed.
Nurses' Mental Health Will be a Top Priority
The mental health of healthcare professionals has continued to be a focus for healthcare executives. Due to the nursing shortage, healthcare executives were forced to pay attention to the mental health of their nursing staff. The high-stress environment of hospitals brought on by a lack of healthcare resources and an increased number of patients are the main drivers for a decline in the mental healthcare of nursing staff. Executives must better provide resources for their nursing staff and open the door for communication about their mental health struggles.??
The Bottom Line
The complexity of healthcare in 2023 will only rise as the baby boomer generation ages, technological advances in healthcare continue to be made, and healthcare staffing continues to face shortcomings and challenges. Healthcare professionals, nurse directors, and hospital executives all will be affected by the upcoming changes in the healthcare industry. They must rely on their staff to be adaptable and open to changes that most have never seen before in healthcare, and they must make the best decisions that benefit them and their nursing staff.
About Avant Healthcare Professionals
Need nurses? Avant Healthcare Professionals is the premier staffing specialist for internationally educated registered nurses, physical therapists and occupational therapists. Avant has placed thousands of international healthcare professionals across U.S. facilities to help improve the continuity of their care, fill hard-to-find specialties, and increase patient satisfaction, revenue and HCAHPS scores. Avant is a Joint Commission accredited staffing agency and founding member of the American Association of International Healthcare Recruitment (AAIHR). Avant Healthcare Professionals is a member of the Jackson Healthcare® family of companies.
---
Subscribe