Dream. Become. Inspire. Meet Lidya, RN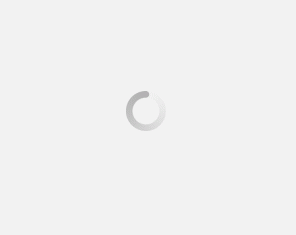 March 26, 2021
Meet Lidya, a Registered Nurse on the Avant Healthcare Professionals program who was nominated for the Florence Nightingale Customer Service Award and recognized as one of the Top 5 Quality Caregivers at her facility. Below, Lidya shares her journey of living the American dream and what she has learned along the way as a U.S. Registered Nurse.
My Journey to Becoming a USRN
I'm from a small island in the Caribbean. I decided to become a USRN because I was in desperate need of professional growth. There was limited upward mobility, and I felt stagnant. I became increasingly frustrated because my life goals were not close to being accomplished if I stayed home. The U.S. was the perfect choice for me because of the educational and professional opportunities that are available. I am currently doing my Master's in Nursing Education, which would not be possible if I were still back home. In the next two years, I would like to be a clinical instructor and I would love to visit every U.S. state. The humanitarian in me would like to volunteer at a nursing home or homeless shelter.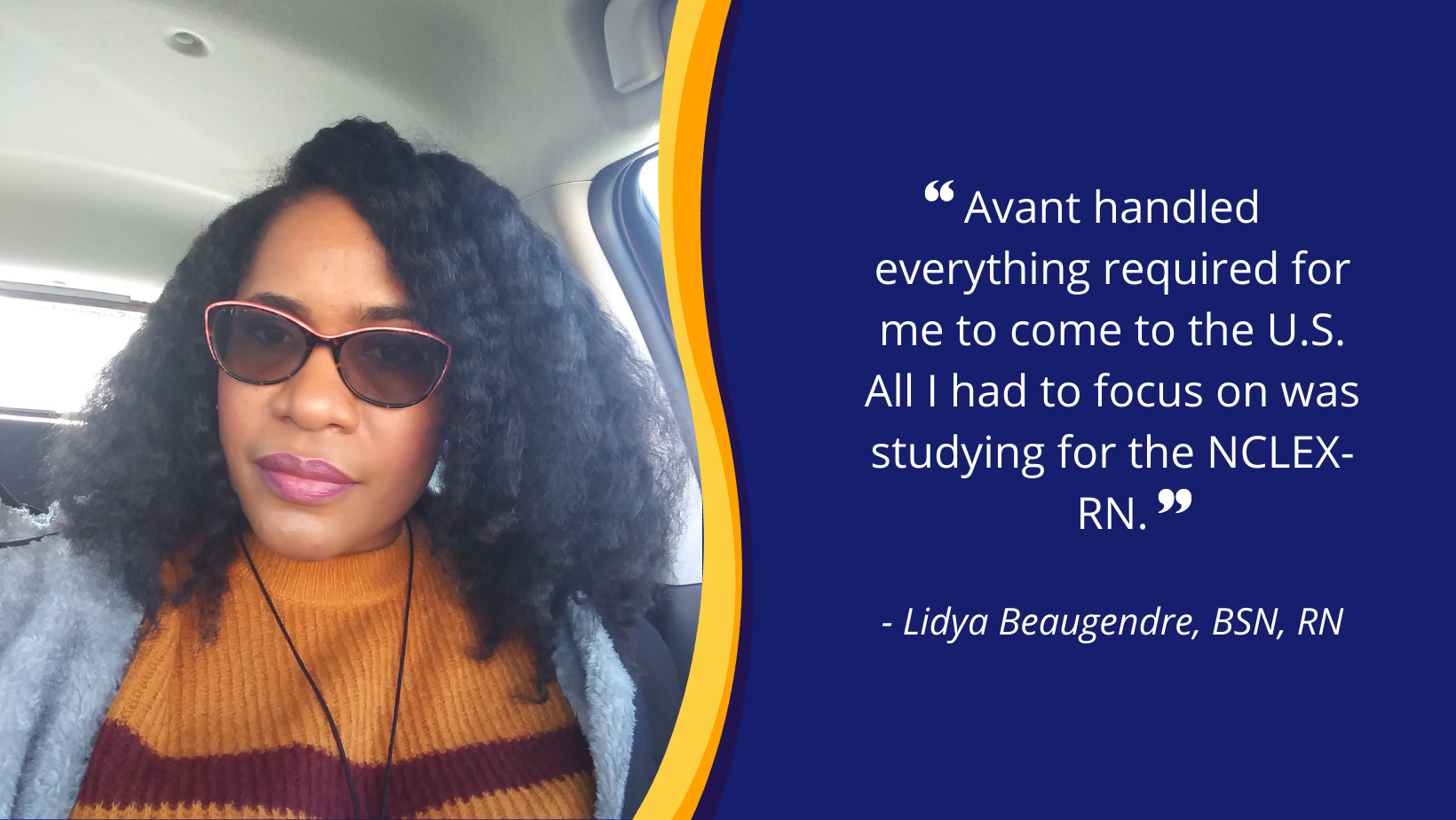 My USRN Process
A friend referred me to Avant Healthcare Professionals. I was impressed with their promptness and the excellent NCLEX-RN review program. The Avant Healthcare Professionals Team has been very supportive of me since my application process until now that I am on assignment. I like the sense of urgency that they have with every process, from NCLEX-RN prep to immigration. Avant Healthcare Professionals handled everything required for me to come to the U.S. all I had to focus on was studying for the NCLEX-RN exam.
My life changed tremendously! I have achieved so much in the past year compared to the last 13 years of my nursing career. I've experienced new healthcare technologies, diverse cultures, and places. The working hours are perfect and allow me the flexibility to pursue other goals. I absolutely love my current job as my managers are very supportive. It was a perfect match! My transition to working at my facility went very smoothly. My colleagues were very encouraging and made me feel like I was home. The pay is better here, so I have finally gotten some financial freedom.


My Advice for Aspiring USRNs
Being nominated for the Florence Nightingale Customer Service Award made me feel valued by my patients and colleagues. Although, I still believe that there is room for improvement. Florence Nightingale's wish for nurses was to remain caring, competent, and current. I think she would be proud of me if she were alive today. This nomination reminded me that my potential is limitless. I want to keep providing excellent care to my patients.
I would want to impart to my fellow nurses: always try to imagine the care you would like to receive if you were in your patients' place and give them ten times that quality of care. Also, remember self-care is essential, especially in this current health climate.
Avant Healthcare Professionals is the premier recruiting and staffing specialist for internationally educated healthcare professionals. When you join the Avant Healthcare Professionals program, you have entire teams of experts who are dedicated to your success in the USA! Take the first step toward your new life and a new career. Apply today to find out if you qualify to be part of this exclusive program. You could be working in the U.S. in as little as 12 months!
---
Subscribe