How this Brazilian Nurse Made it in the USA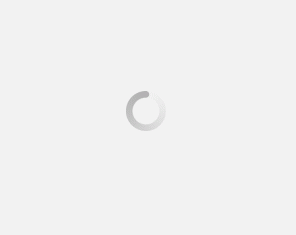 January 10, 2023
Meet Madleyne, an international Registered Nurse from Brazil who took a leap of faith and joined the Avant program. Below, Madleyne shares her story about why she chose to become a USRN.
My Journey to Becoming a USRN
When I was 9, I had an experience where I had to undergo major surgery, so it was a challenging time for my family. I remember one of the nurses caring for me; she also helped my mom a lot since she had two other kids at home, which made me a little emotional. Watching the act of embracing my mom and giving her all the support and guidance she needed made me decide that nursing was what I wanted to do. It was a tough choice between nursing and medical school, but I thought if I went to medical school, I would not be able to give patients care and extended support to their families, so I chose nursing.
My favorite part about being a nurse is seeing a patient go home, as my entire experience has been in the emergency unit. When the patients arrive, they are often in the most critical stage, so seeing them leave the ER (Emergency Room) is rewarding.
Moving to the US was a coincidence as I had never researched the process before. I knew it was a complicated process, and there were many things to get done, so it was never a priority. Then one day, I was looking through my e-mails and saw an Avant Healthcare Professionals ad that said they were recruiting nurses from the ER who could speak English; I thought, "check, check, check." It planted a seed for me that might be a promising idea, so I started looking into it more.
I started researching more in-depth and thought, "Ok, I'll give it a shot." It was right when the pandemic began, so everything was still uncertain. After I did the interviews with Sara, the first person I spoke to from Avant, I did not need to look any further. I already had a company with all the support I needed, so I did not need to look for another agency.
Brazilians are skeptical, so at first, I was nervous that it might not be legitimate, but after I started researching, I saw that it was the real deal.
My USRN Process
The entire process with Avant was very well-detailed, so there was no time when I didn't know what the next step would be. I was told, "Look, now you are in this phase, and we need to get these documents to send to that place." It was apparent, and it made me even more confident about the steps I had to take. I felt that whoever it was that was helping me at each stage was always a step ahead of what I needed to do. When they requested things from me, it was never rushed.
Since I work in the ER, my favorite part of my journey with Avant is when we did hands-on training in the lab during the Transitions Program, as it made me excited to work in the hospital.
What I want to do in the US facility is to get to know the whole emergency unit. Back in Brazil, I knew everything there was to know in the ER. I am immensely proud to say that I was part of a team I helped develop, so everything there was smooth and in its place, so that is what I aspire to do here.
I know it takes time; as I said, I was there for five years, so it did not happen overnight, but I hope that in my new job, I will also achieve that level of confidence in myself and the people who will be working with me. Our team in Brazil took five years to develop, but the important lesson I learned is that we cannot be a team if a person is working alone. We need unity to work smoothly together.
My Advice for Aspiring USRNs
One piece of advice I would like to give nurses who may want to live in the US is to study. For English, NCLEX, and even the step-by-step process, we need to know what we are doing and where we are going. They must set goals and keep improving their English and clinical skills even after they get here. It is a new country, new culture, new patients - never stop learning.
Avant Healthcare Professionals is the premier recruiting and staffing specialist for internationally educated healthcare professionals. When you join the Avant Healthcare Professionals program, you have entire teams of experts dedicated to your success in the USA! Take the first step toward your new life and a new career. Apply today to find out if you qualify to be part of this exclusive program. You could be working in the U.S. in as little as 12 months!
---
Subscribe