Eradicating Workplace Bullying and Incivility in Healthcare Facilities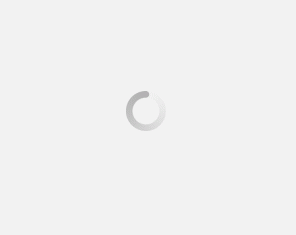 February 10, 2023
While nursing leaders are already overworked, incivility and bullying among coworkers are impacting their work daily. Many nurses have reported disruptive behaviors, workplace bullying, and incivility in the last year, which has caused some nurses to disengage and leave their positions. Behaviors such as incivility and workplace bullying can affect patient safety and cause dissatisfaction. As turnover continues to be an issue in hospitals, workplace bullying will only intensify it.
Below you will find tips on how to make your facility more comfortable and address workplace bullying incidents. Nurse leaders need proper training and strategies to eradicate bullying and incivility effectively.
Defining Workplace Bullying
Although the core of the nursing profession is to help others, there are still times when nurses are put in high-stress environments where they tend to take out their anger and frustrations on their team members. Situations where tensions are high, and emotions boil over can increase workplace incivility among nursing staff.
The issues of incivility, bullying, and violence in the nursing profession are severe and can be done from patients to nursing but also among nurses themselves. Many nurses have found incivility and bullying widespread in all aspects of nursing. Incivility is any rude or disrespectful behavior toward an individual that may or may not have malicious intent. At the same time, bullying is known as repeated intentional harmful acts aimed at humiliating, embarrassing, or physically hurting someone.
Whether they come from patients or colleagues, aggression is never acceptable, especially in the workplace. These situations can severely affect a nurse's overall well-being and ability to care for their patients. Nurse executives must implement strategies to protect their nurses through advocacy, policy, and resources for their staff.
Impact of Workplace Bullying and Incivility
Workplace bullying and incivility has significantly impacted nurses, as it has worsened over the years. There are many ways healthcare facilities are affected by workplace bullying and incivility. There is the issue of lower morale among team members, lower productivity, increased turnover, and lack of employee engagement due to physical or emotional harm they may have endured. Depending on the perpetrator of the attack, healthcare facilities may face lawsuits, loss of profits, workers' compensation, and an overall negative impact on the facility's environment.
Although many see workplace bullying and incivility usually from patient to nurse, there are also the circumstances of nurse-to-nurse conflict. There are instances when a nurse can be openly critical and abrasive toward another nurse, which can also impact the relationships between healthcare workers. These instances can create hostile work environments and exacerbate the existing stress and demand placed on nursing professionals. Not to mention, within healthcare facilities, if there are instances of bullying and disrespect among staff, it can ultimately impact patient care and safety. Bullying can drive young and talented work staff out of their positions, costing hospitals thousands of dollars to find someone to replace them.
Strategies Against Workplace Bullying
There are plenty of strategies that healthcare executives can implement when trying to eradicate workplace bullying and incivility. The most significant problem regarding workplace bullying and incivility is under-reporting. Many healthcare professionals are timid to report, as many feel there isn't a system in place for them once they do report. Healthcare executives need to create a plan for when their employees decide to report and share their stories with them.
Healthcare executives should encourage and ensure their employees have mutual respect among one another and take accountability. Healthcare executives should examine their team strategies and try to eliminate behaviors that can create an unsafe culture. If there are issues among nurses, nurse managers should work to improve their relationships by ensuring understanding and responsiveness to the nurses' arguments.
Training in diversity, stress, anger, and conflict management, and improving communication and collaborating skills will ensure that nursing staff will have a better idea of how they handle their conflicts. Nurse executives must enhance their culture to ensure their team understands that mutual respect among physicians, staff, and patients is the key to their facility's success. It is also vital your staff knows what can be considered workplace bullying or incivility. Some may be experiencing bullying and not even know it. They should be taught strategies on how to best confront the issue and how to report the incident.
The Bottom Line
Healthcare professionals experience a lot of stress daily, which is why nurses should be able to have a healthy, safe, and respectful work environment. As workplace bullying continues to overwhelm nurses and aid their already difficult positions, nurse executives must implement practices to combat these. A respectful and safe environment will result in positive health outcomes for patients and nursing staff. Not implementing strategies can drive talented nursing staff out of the healthcare profession and create higher costs for healthcare executives.
About Avant Healthcare Professionals
Need nurses? Avant Healthcare Professionals is the premier staffing specialist for internationally educated registered nurses, physical therapists and occupational therapists. Avant has placed thousands of international healthcare professionals across U.S. facilities to help improve the continuity of their care, fill hard-to-find specialties, and increase patient satisfaction, revenue and HCAHPS scores. Avant is a Joint Commission accredited staffing agency and founding member of the American Association of International Healthcare Recruitment (AAIHR). Avant Healthcare Professionals is a member of the Jackson Healthcare® family of companies.
---
Subscribe