Dream. Become. Inspire. Meet Queen, RN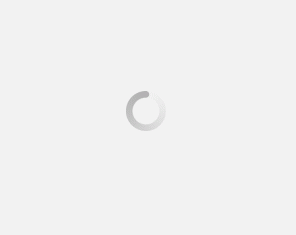 August 02, 2022
Meet Queen, an international nurse from Kenya, who was part of a team that won the 2022 Daisy Team Award at her facility in Arkansas. In 2020, Queen achieved her childhood dream of becoming a USRN with the help of Avant Healthcare Professionals. Queen's passion has helped her realize her dreams and overcome the challenges she has faced. Below, Queen shares her story and the advice she has for other international RNs in the journey to becoming a USRN.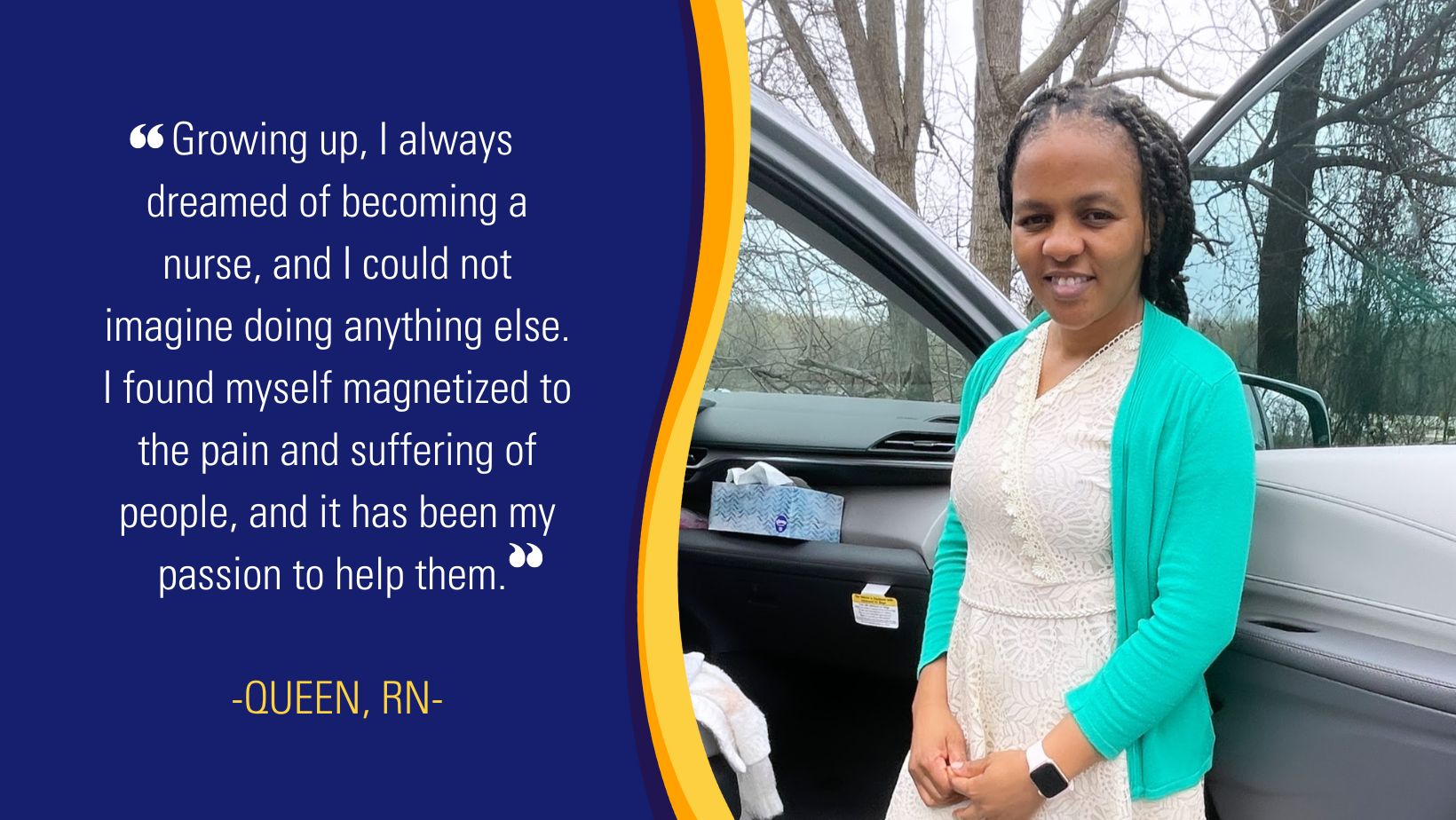 My Journey to Becoming a USRN
Growing up, I always dreamed of becoming a nurse, and I could not imagine doing anything else. I found myself magnetized to the pain and suffering of people, and it has been my passion to help them. I could only wish that pain in the world did not exist, but in many ways, I made it my mission to put a smile on the face of everyone I encountered.
Back in my home country, nursing is different regarding the patient-to-nurse ratio. We were assigned too many patients, but our teamwork was something that always made me proud. The pay is less than what I earn now, but one thing remains, it has always been rewarding to see my patients recover.
Growing up, I have always wanted to become a USRN, so after my 10-year experience in various hospitals seeing different patient cases, I decided to try and apply with Avant Healthcare Professionals.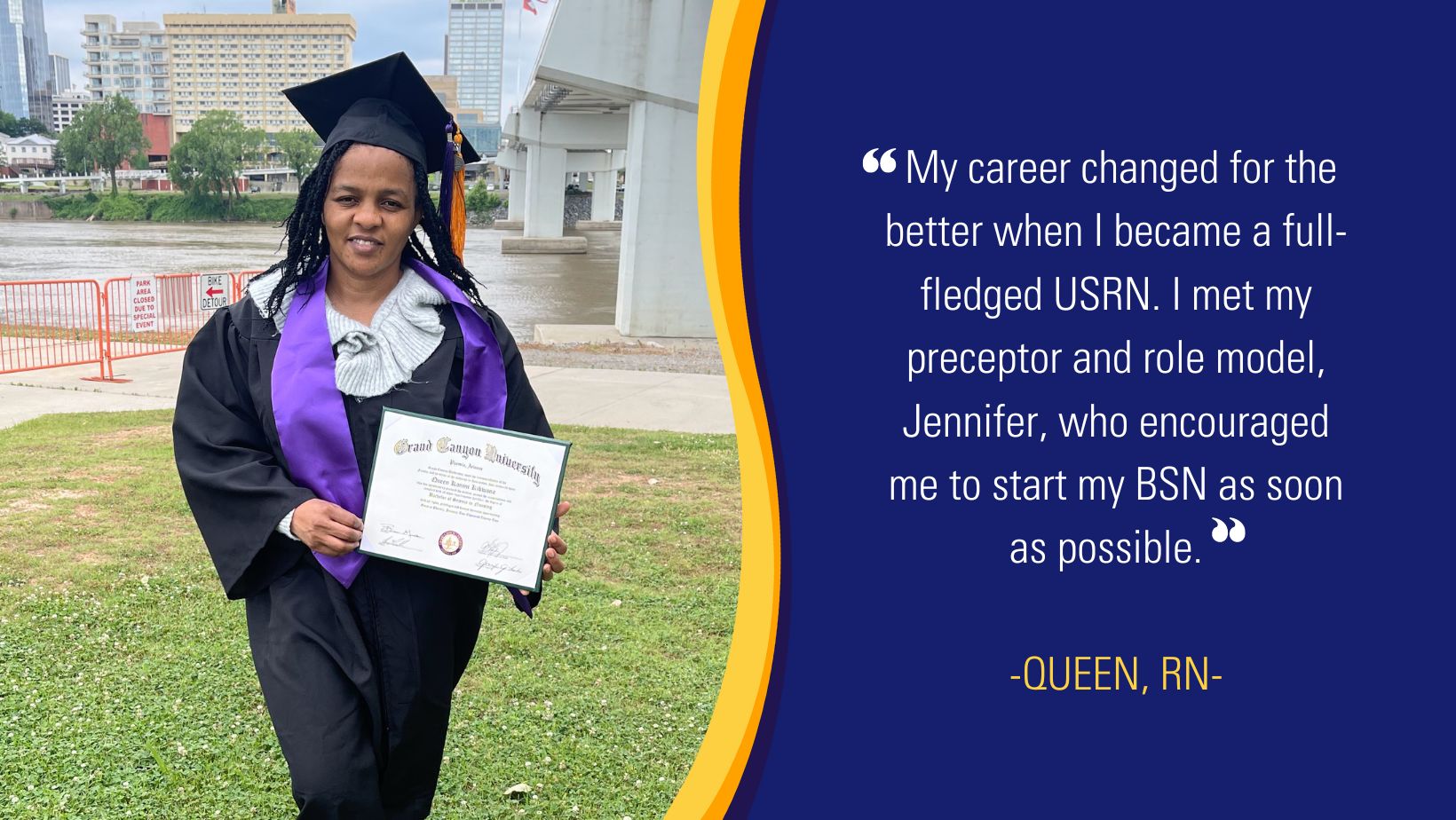 My USRN Process
I found out about Avant Healthcare Professionals on Facebook when I was still in college. I learned that they guide and support their nurses throughout the process. They help with NCLEX preparations, green card processing for immediate family members, clinical transition in Florida before sending their nurses to their assignments, and monthly follow-ups after they settle in their places of work. They also help their nurses with apartment hunting, shopping for furniture and personal items, purchasing a car, and ensuring that their nurses are ready to start their new life in the U.S.
My career changed for the better when I became a full-fledged USRN. I met my preceptor and role model, Jennifer, who encouraged me to start my BSN as soon as possible. I also had the fantastic opportunity to work with colleagues who have always supported me. I also had experience with different types of patient care.
On Winning the Daisy Award
I heard about Daisy Awards, but I never thought I would be nominated because I was very new in the U.S. as an Avant nurse. It was very overwhelming working in the COVID unit. We worked so hard at a time when saving lives could be fatal to healthcare professionals.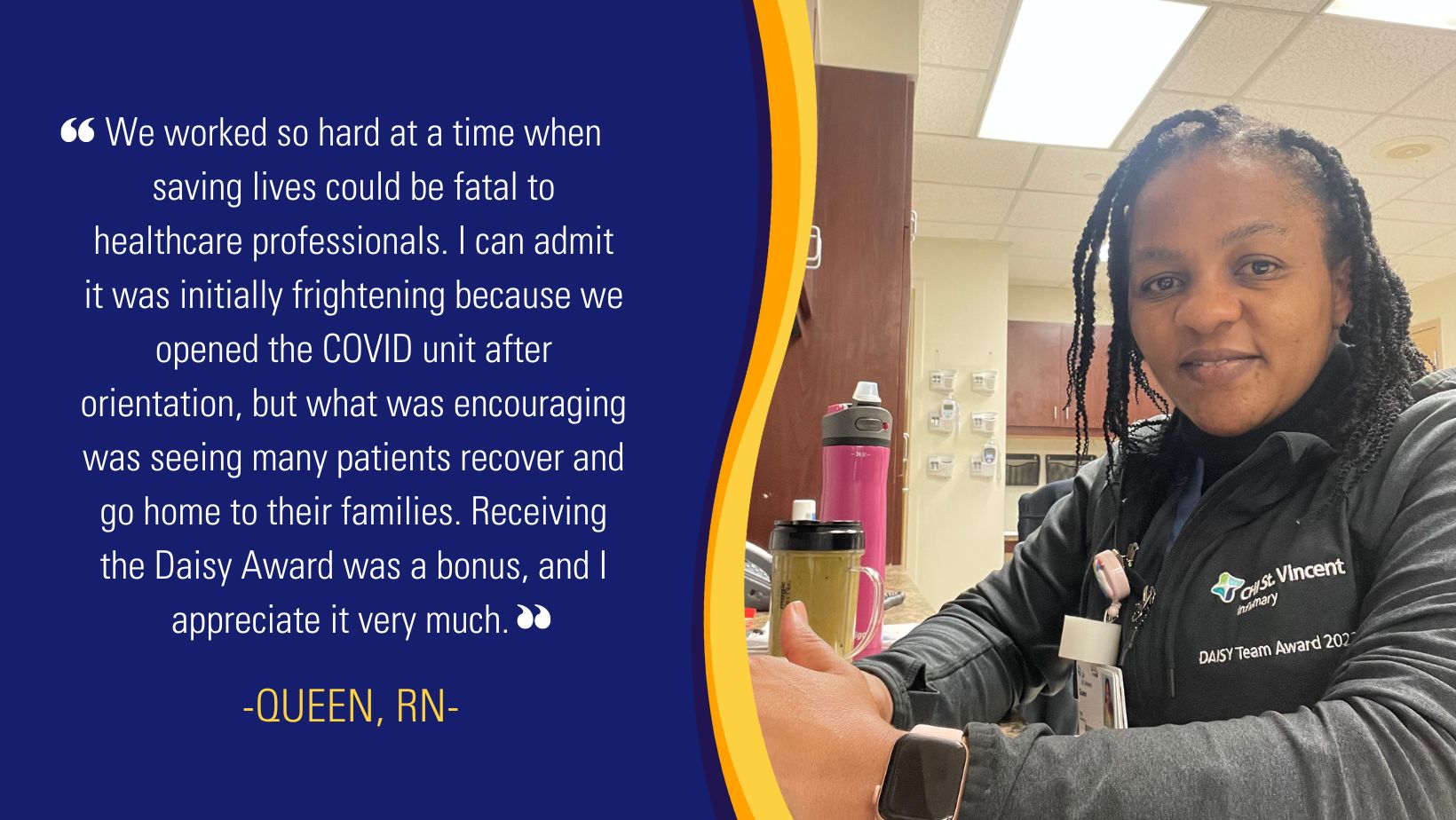 I can admit it was initially frightening because we opened the COVID unit after orientation, but what was encouraging was seeing many patients recover and go home to their families. Receiving the Daisy Award was a bonus, and I appreciate it very much.
My Advice for Aspiring USRNs
If you need assistance to make your American Dream a reality, go for agencies like Avant Healthcare Professionals. They will care for you like their own family and support you financially and emotionally until the end of your contract.
Avant Healthcare Professionals is the premier recruiting and staffing specialist for internationally educated healthcare professionals. When you join the Avant Healthcare Professionals program, you have entire teams of experts dedicated to your success in the USA! Take the first step toward your new life and a new career. Apply today to find out if you qualify to be part of this exclusive program. You could be working in the U.S. in as little as 12 months!
---
Subscribe