5 Reasons Nurses Choose Avant Healthcare Professionals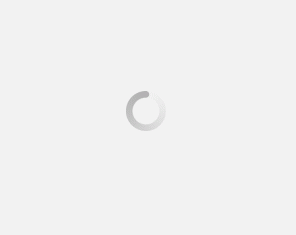 July 19, 2022
Avant Healthcare Professionals is not the only means to make your American Dream happen.
Direct hire options and multiple nurse recruitment agencies are available. So why do nurses choose Avant Healthcare Professionals? An easy answer to that is the A-Z assistance we provide to nurses.
Nurses often choose Avant because they need someone to take care of the process as they work for their families. For those nurses who prefer to save money on their future in the U.S. instead of spending it on process-related costs, Avant Healthcare Professionals is one of the obvious choices because we sponsor most of the expenses for international RNs.
As you research your options, here are five reasons why nurses choose Avant Healthcare Professionals, and perhaps you should consider us too.
1. NCLEX-RN Exam Support
One of the most challenging steps to becoming a USRN is passing the NCLEX-RN exam. The NCLEX-RN exam is not only a difficult exam for many international nurses to pass but also a costly process.
There are many factors to consider when taking the NCLEX-RN, such as CGFNS licensure costs, exam fees, flight to exam location, accommodations (if needed), and study material/ resources.
Avant Healthcare Professionals assists registered nurses with the entire U.S. licensure process. We have an experienced licensure team who will guide you through the licensure and credentialing process. The team will simplify a complex process and assist you in securing all the documentation required to secure licensure in the U.S.
We provide a fully funded NCLEX-RN review program and personalized one-on-one coaching to nurses in our program. The NCLEX Education team at Avant Healthcare Professionals makes sure you have the confidence to take the NCLEX. Did you know that our first-time pass rate is up to 80%? Avant will also pay for the examination and your flight and accommodations, as needed.
Your focus now? Pass the exam.
2. Green Card Sponsorship and Premium Processing
Avant Healthcare Professionals pays and premium processes the petitions of Registered Nurses on our program and assists in the visa filing for their legally married spouse and children under 21 years old.
You might be wondering, "What is premium processing, and why is it important?"
Premium processing expedites your green card petition, allowing the petitioner to get a result within 15 business days, typically costing about $2,500. Without premium processing, it can take an estimated 6-8 months to get an outcome.
There are few occasions when we may not process an RN with premium processing. An example would be when an RN may need to get more experience before arriving in the U.S. However, 98% of our cases will be premium processed. After the approval comes in, it takes another 6-8 months to arrive in the U.S., which is very encouraging as we want to make sure you get here as soon as possible to start your new life in the U.S.
Avant Healthcare Professionals will process your Green Card, and you could arrive in the U.S. in as little as 8-12 months*.
What about retrogressions and other hiccups? With Avant, you can rest at ease knowing we thrived amid visa retrogressions, and nurses who kept their hope are now living their American Dream.
3. An Excellent Transitions Program
Some nurses sign up with agencies that provide little or no assistance once they arrive in the U.S. They may have no problem with this setup if they have family members who may assist them in settling, but there is so much more to consider once nurses arrive in the U.S.
With Avant, you will undergo a clinical and cultural transitions program for 4-6 weeks before arriving at your facility. You will learn not only American culture but also nursing practices and ethics so you can do your job confidently without worrying if you are doing it right.
The program does not stop there. Your Trip Support Specialist will be with you at your assignment location to help you get your car, apartment, and supplies. You will also be accompanied to your assigned facility to meet and greet your supervisors and colleagues.
4. A-Z Assistance to Your American Dream
When you sign up with Avant and finish your contract with us, we are there for you throughout your assignment. Our assistance does not stop when you arrive in the U.S. and start your job at your assigned facility. We continue to check in with you on how you are doing professionally to ensure that you have support to lean on should an issue arise in your workplace.
5. A Proven Track Record of Nurses' Success
Avant Healthcare Professionals has a proven track record of success. We have been operating on strict recruitment ethics. We are a member of the AAIHR and Joint Commission Certified. In our 18 years in the industry, we have surpassed many immigration challenges, rose above them, and are still standing strong to this day.
If you are interested in pursuing your American Dream with Avant, apply today!

Avant Healthcare Professionals is the premier recruiting and staffing specialist for internationally educated healthcare professionals. When you join the Avant Healthcare Professionals program, you have entire teams of experts who are dedicated to your success in the USA! Take the first step toward your new life and a new career. Apply today to find out if you qualify to be part of this exclusive program! You could be working in the U.S. in as little as 12 months!
*This can vary depending on the visa bulletin and whether the RN has NCLEX.
---
Subscribe